Yvonne Okoro is trending on social media and it because of the dress she wore to the just held Miss Universe 2018 finals.
Yvonne Okoro was one of the celebrities who was spotted on the red carpet at the Miss Universe Ghana 2018 and she looked splendid.
SEE ALSO: Photos of what your favorite celebs wore to Miss Universe Ghana finals
However, the red dress she wore exposed too much flesh especially her boobs area and it has got her fans talking.
The photos she took from the red carpet and at the main event are so raunchy that they are fast going viral already.
SEE ALSO: Yvonne Okoro snubs Afia Schwarzenegger on IG and it's embarrassing
Award-winning actress, Yvonne Okoro is one of the most talented and well-respected actresses. She is also known for her philanthropic works too.
Check Out More Photos of The Dress Yvonne Okoro Wore To The Miss Universe Ghana 2018 Below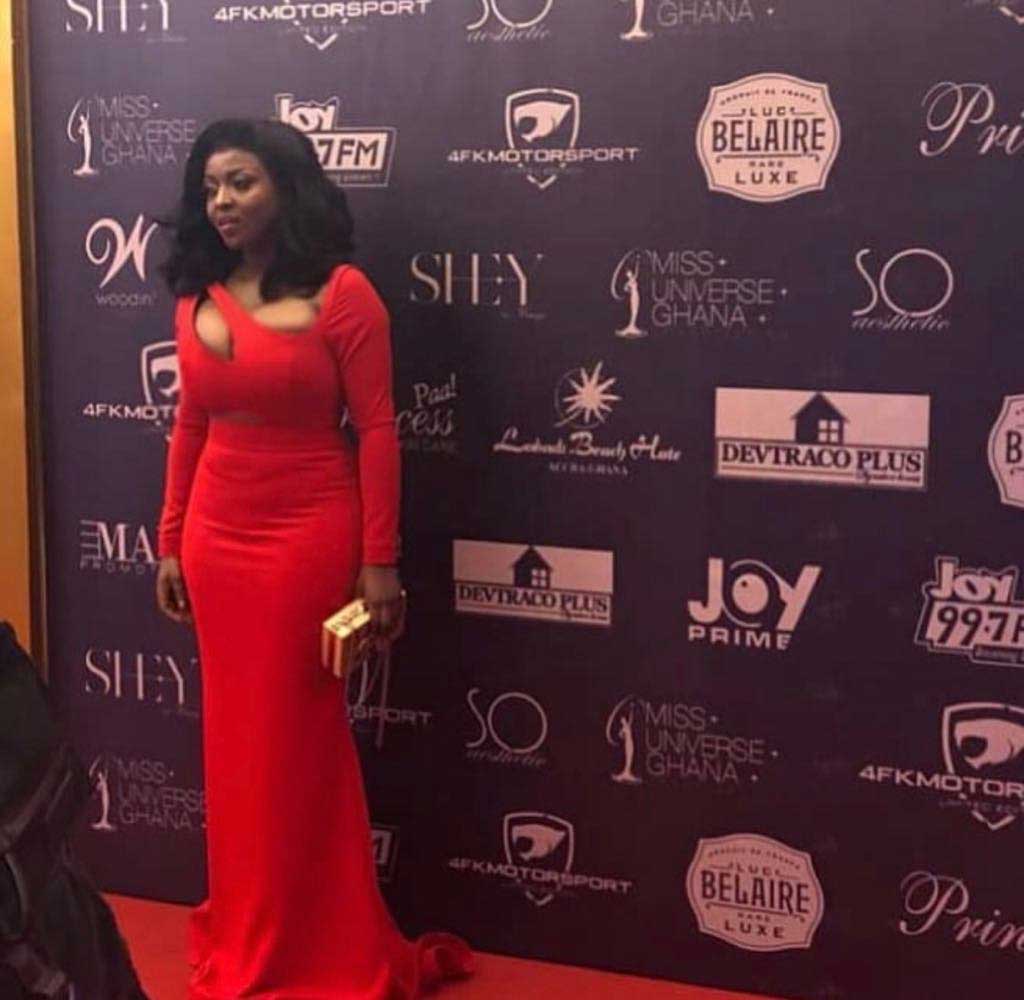 SEE ALSO: Yvonne Okoro goes 'mad' on a fan on IG for saying Juliet Ibrahim is better than her
SEE ALSO: Yvonne Okoro goes 'mad' on a fan on IG for saying Juliet Ibrahim is better than her