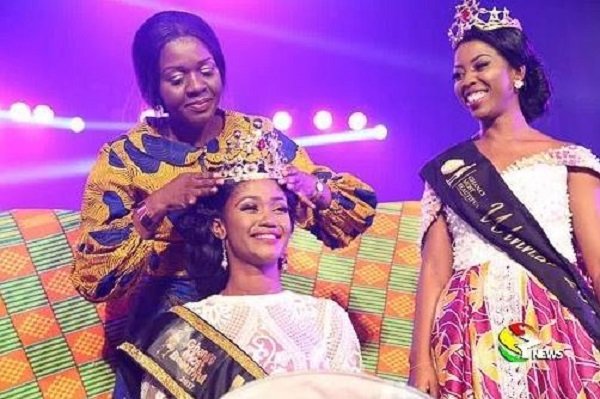 The 2017 edition of TV3's Ghana's Most Beautiful was won by 23-year-old Zeinab Abdul Mumin who represented the Northern Region of Ghana.
The beautiful Zeinab shed tears as she was crowned the winner in the early hours of today after a keenly contested event.
It has really been a very tough contest for a competition that started 13-weeks ago with 10 ladies representing the 10 regions of the Republic of Ghana.
This result came as a shock to the audience with a majority expecting Baaba from the Central Region to be crowned the winner.
Zeinab shrug off competition from Baaba, Nana, and Serwaa to win the crown.
Zeinab took home a KIA Sportage sponsored by Erata Motors, chauffeured from Accra to the Northern region with GHS12,000 cash and also a trip from Ghana to Dubai kind courtesy Kenya Airways. She also gets a one-year wardrobe from GTP in addition.
The 1st runner-up, Helena Baaba Botchway,26, took home GHS 8,000 while the 2nd runner-up, Dorcas Asante Afful, 25, known on stage as Nana also received a GHS 6,000 cash prize. The 3rd runner-up, Ivy Serwaa Sefa- Boateng, 23, was presented with GHS 2,000.