One thing that I believe every news maker/breaker has gone through is when you know and trust your source—Break a news and one clueless person sit somewhere, in the comfort of his/her home and calls you a liar.Sorry, If I am being petty but I think that's obtuse and very unfortunate, to say the least.
Now back to the substantive issue.Ghpage.com a while ago published a move to Dr. Kwaku Oteng's owned Angel FM by Captain Smart and Afia Pokua from Adom fm.
Really, it even came as a shock to me when I first heard it and so wasn't surprised how many received it when they saw it on our weblog Ghpage.com.
Many called us out and even backed their claims with a denial post Captain Smart made on his Facebook timeline.
But see, I don't believe or trust what Captain Smart said or wrote but I do trust my source and here is why.
When EIB network, owners of Starr Fm, Kasapa, Live Fm and co emerged, Bola Ray was on a quest to conquer the Ghanaian media world with his EIB Networks.
Bola Ray and Kwabena Duffour's EIB Networks had acquired about 8 radio stations from the last quarter of 2014.
After poaching some of the talented radio personnel like Afia Schwarzenegger from Happy FM, Sammy Forson from Y FM, Jay Foley from Y FM, KOD from Radio Gold etc.Bola Ray tried to poach Captain Smart from Adom Fm to Kasapa Fm.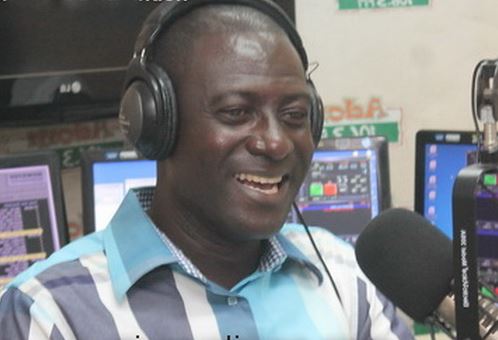 And According to Peace FM's entertainment review show, hosted by Akwasi Aboagye, Captain Smart who is a notorious womanizer, known for duping and dumping women with a marriage scam—scammed Bola Ray of GHC 100,000. Meaning he agreed to the move to Kasapa, collected his money, but never showed up at the station to work when it was time to work.
READ ALSO: These Are The Tribes Of Your Favorite Ghanaian Actresses [With Their Photos]
This is not the first time we are writing about this, the story was first published by Halifax Ansah of NewsOne with documents to back his claim.And According to Halifax, Captain Smart, after the allegation contacted respected folks in the Ghanaian radio realm to plead on his behalf.
When Captain Smart was called on Peace FM to explain himself, he threatened to curse Halifax and Akwasi Aboagye with a river deity for trying to tarnish his image.
READ ALSO: PAGE EXCLUSIVE: Have Captain Smart, Tikese Sold their Conscience For V8
So you see, when it comes to radio presenters and their transfer issues, do not behave like an ostrich when you have not gotten close to any source at hand.
Do you remember what happened during Kwame Adinkrah's move from Atinka Fm back to Kumasi's Abusua Fm? He denied and even sworn on his tummy when it was obvious he has collected EIB's money and thus, he is moving.
READ ALSO: Kwame Adinkra denies quitting Atinka fm
When you choose to believe all the things you hear some radio presenters say, it is your own right to believe that—left to me, when I am told to look up, I will look down because of what I have seen and heard.