After days of denial, Ernest Opoku the popular Ghanian gospel singer has admitted that all the accusations level against him by actress NAYAS are true but he has blamed the devil.
Kumawood actress NAYAS accused Ernest Opoku of impregnating her and further bribing her with 15 pieces of GTP cloths to abort the pregnancy after promising to marry her.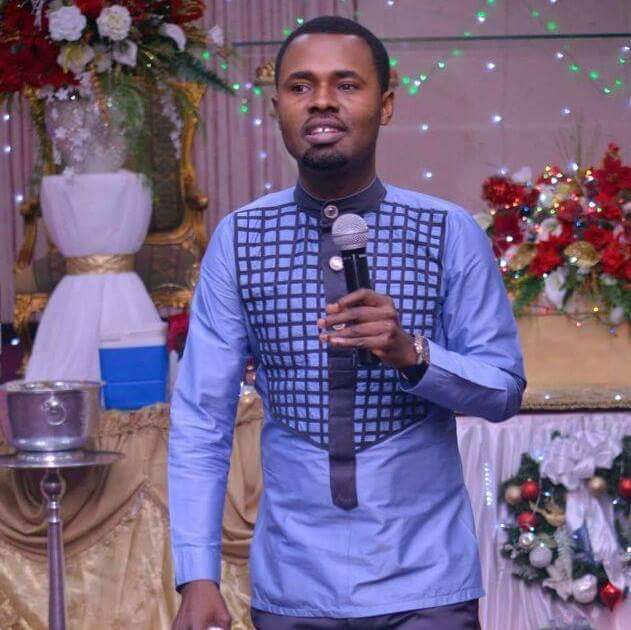 SEE ALSO: HOT AUDIO: Naya's The Lady Ernest Opoku Forced To Ab0rt a 3-Month-Old Pregnancy Finally Speaks
Well, Ernest Opoku has for the first time admitted to the allegations. According to the man who has been tagged as a serial womanizer, indeed all the accusations are true but the devil made him do it.
He made this revelation in an interview after he was at the church of the Eagle Prophet in Kumasi to deliver powerful worship songs. Prior to the interview, Eagle Prophet delivered the singer of all spirit of womanizing following him.
SEE ALSO: Hot Video: Brother Sammy Records A Diss Song For Cecilia Marfo And Ernest Opoku
Ernest Opoku explained that he is a human just like any other person and can equally fail temptation from the devil (That is the devil using NAYAS to tempt him) but that doesn't mean God has forsaken him.
He went on to call on his fans, pastors in Ghana as well as his spiritual fathers to remember him in their prayers as he struggles to overcome his womanizing tendencies.
SEE ALSO: Gospel Musician Grace Ashly Condemns Actress Who Claims Ernest Opoku Asked Her To Abort Their 3 Months Pregnancy
WATCH THE INTERVIEW BELOW
SEE ALSO: 8 Hot Photos Of The Actress Who Accused Ernest Opoku Of Forcing Her To Abort Her 3 Months Old Pregnancy