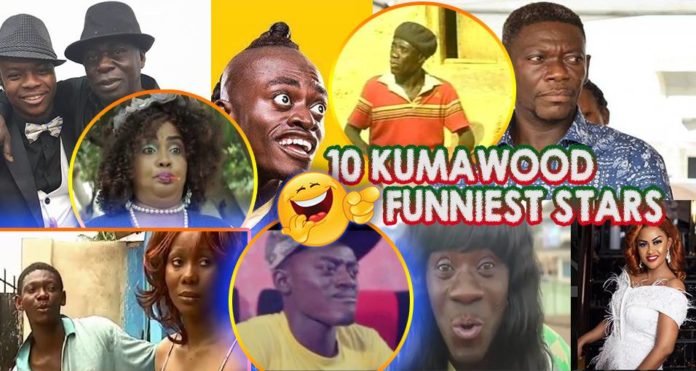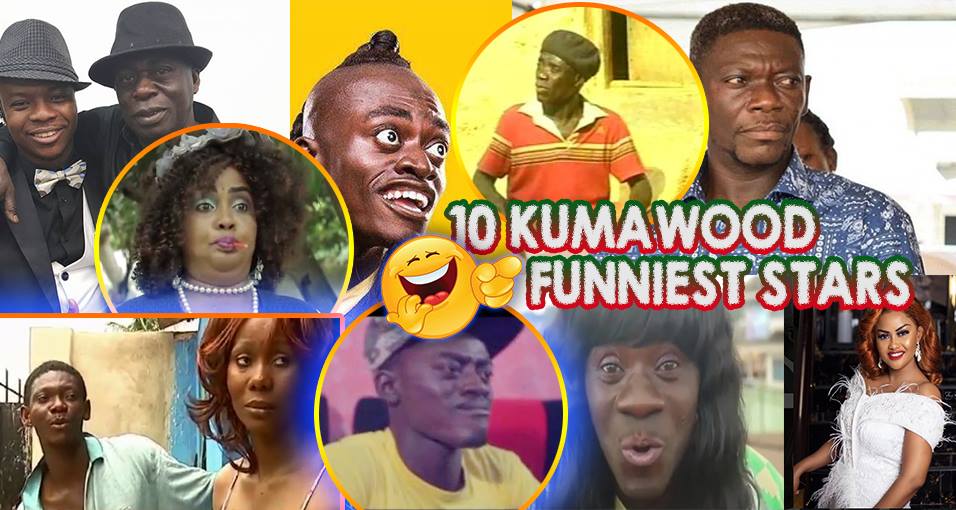 For a while now, the debate of who is the funniest local/Kumawood actor/actress of all time has dominated most social media talks for a while now and Ghpage.com has taken the bold step to put the matter to rest once and for all.
Ghpage.com took the debate to our cherished readers and followers on social media and below is what we came up with. With help of our followers, we chose the top ten funniest Kumawood actors of all time.
Check Out The List Below And Let Us Know If You Agree With The List
AGYA KOO
On top of the funniest Kumawood actors list is our very own Kofi Adu known professionally as Agya Koo. Agya Koo begun as a comedian at Key Soap Concert party and gradually migrated to be one of the pioneers of the Kumawood industry.
SEE ALSO: Agya Koo Attempted To Rape Actress – Kumawood Director Alleges
He together with a few others held down the Kumawood industry to make it what it is today. He was and still, one of the best comic actors of all time
However, he has been absent in the movie industry due to one or two controversial reasons. Many have contributed the fall of the Kumawood movie industry to his absence.
SEE ALSO: 8 Ghanaian Artists Who Released Just One Hit Song, Got Ghanaians Dancing & Faded (Video+Photos)
BOB SANTO
Choosing between veteran actor Santo and Agya Koo was probably the toughest decision made by our followers. Agya Koo Oovertook Santo by a small margin.
Just like Agya Koo, Santo also started from Key Concert Party and migrated to the movie industry where he rose to a prominent position due to how he played his comical roles to perfection.
Although the followers chose Santo, it's obvious Santo will go down as one of the funniest actors that Ghana has ever known and will ever know.
SEE ALSO: 7 Popular Ghanaian Celebrities Who Are Currently Battling Death Prophecies From GH Prophets
KWADWO NKANSAH LILWIN
Ghpage.com readers chose the current poster boy of the Kumawood movie industry, Kwadwo Nkansah popularly known as Lilwin as the 3rd funniest actor of all time in Ghana.
Lilwin is young and extremely funny from all indications, he has the potential to beat Agya Koo and Santo since he is still very active in the industry.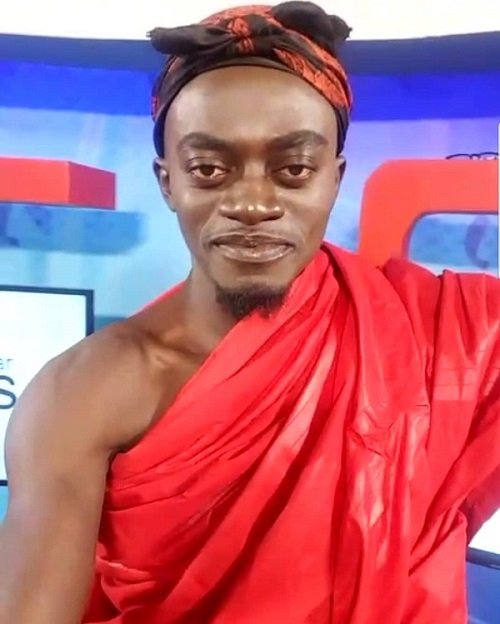 SEE ALSO: Popular Ghanaian celebrities who own schools in Ghana
SCROLL DOWN

AND

CLICK ON NEXT PAGE

TO CONTINUE READING