Celebrated Ghanaian actor John Dumelo and his wife Gifty Mawuena Nkornu are set to have their white wedding next week Saturday 11th May, 2019.
The actor and his wife held their traditional marriage ceremony almost a year ago at a private ceremony in Accra.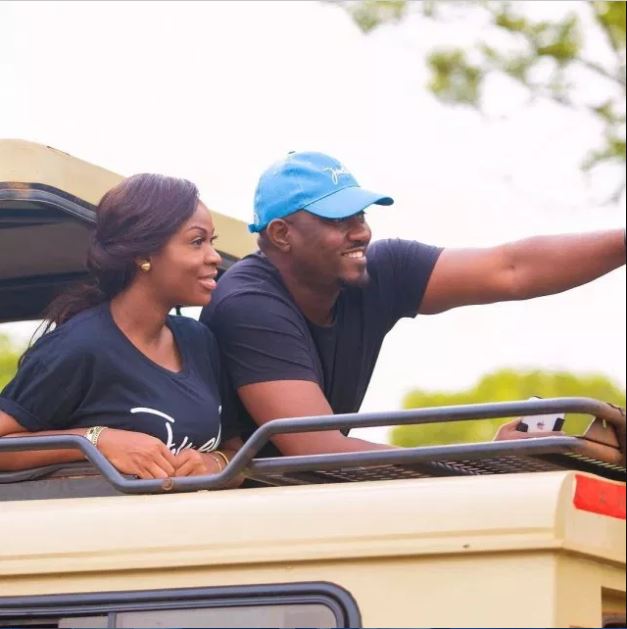 Also Read: Pregnant girl contemplating committing an abortion seeks help from John Dumelo
The venue for the event is, however, being closely held by Dumelo and his team. Perhaps, the famously promiscuous actor has some bitter exes hiding in the wings just ready to cause disruptions thus the best way to prevent that is to keep the venue closely guarded like the nuclear codes.
Dumelo married Gifty Mawuenya in May last year after putting a baby in her belly. Their traditional wedding ceremony took place on 12th May 2018 whilst she was pregnant, and she gave birth to his son, John Jnr, just five months after the wedding.
Keep staying with Ghpage.com as we would update you with more information about the White wedding.