Nana Ama Mcbrown is regarded as not just one of the most beautiful women in the movie industry, she is also seen as one of best actresses Ghana has ever produced. She is funny, versatile and amazingly good at her profession.
Well, the beautiful and funny actress that most Ghanaians love so much has had her own share of relationship problems just like most people and she has for the first time shared it with her fans.
Interacting with the students of the Kwame Nkrumah University of Science and Technology (KNUST) at this year's edition of 'Tek Talk', Nana Ama Mcbrown, now Mrs. Mensah revealed that she has suffered broken heart and disappointment 3 good times before finally settling with her husband Maxwell Mensah.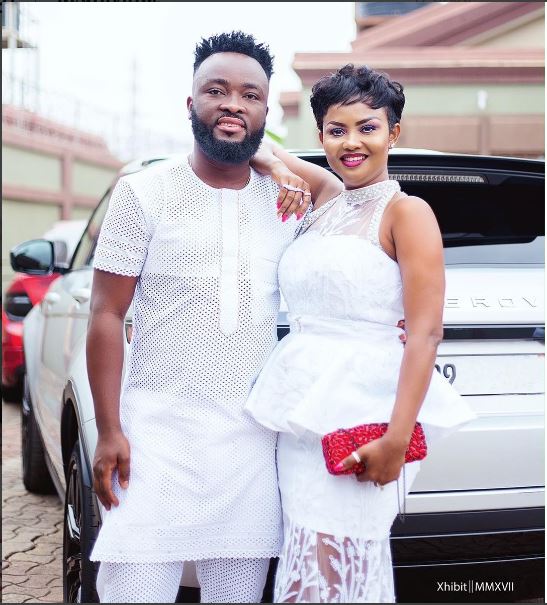 SEE ALSO: Video: Nana Ama McBrowns remembers a 4-Years ago accident that almost cost her hand
She went on to explain how severe breakups sometimes are. She recalled how one breakup threw her into depression to the extent she started acting in an unusual manner. Mcbrown said:
"…in one instance, I could wear a nightgown from morning to evening and sometimes walk out with it to buy things on the streets unknowingly".
According to the 44-year-old Nana Ama Mcbrown, all these happened before she was 40 years old. Mbrown before finally settling with her husband Maxwell Mawu Mensah was linked to celebrated rapper Okyeame Kwame and later to business guru, Nana Wiafe Akenteng
SEE ALSO: Audio: I'm not a lesbobo and I don't do supi supi – Nana Ama McBrown swears