One of Shatta Wale's militants, Joint 77 celebrated his birthday on the 24th and on the 26th of April held a party at Onyx night club.
At the club, Shatta Wale informed the DJ not to only play his songs.
The DJ, who because of the presence of the dancehall artiste decided to thrill the party attendees with only Shatta Wale and his militants' songs— but the 'my level' hitmaker stepped in and requested the DJ to play four songs from Stonebwoy.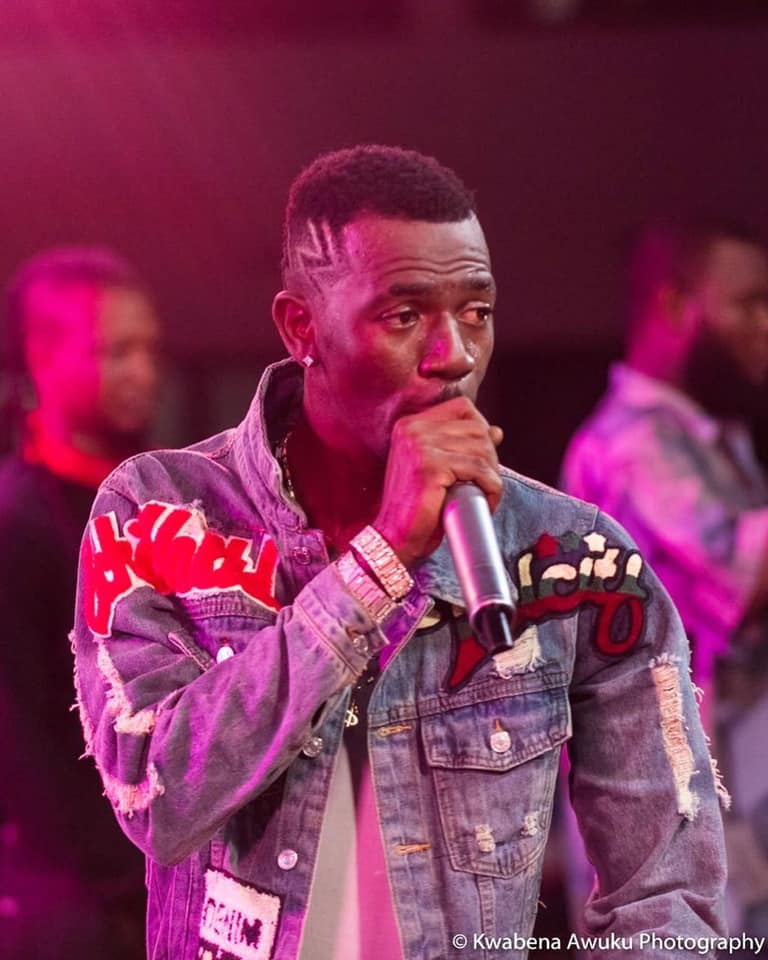 "I want to tell my son(Joint 77) a happy birthday and I love you to the fullest, you are my f blood. But DJ, you know what I wan tell you right now, don't just play my songs. I want make you play me four songs from Stonebwoy right now." Shatta Wale requested as the partiers cheer on.
READ ALSO: Wendy Shay storming Shatta Wale's house sparks 'dating' rumours
Interestingly, rapper D Black came for the mic and ask Shatta Wale to mention the exact four songs from Stonebwoy he wants the DJ to play which he didn't hesitate by mentioning Kpo k3k3.
It dropped right after that as they jammed to it and 'mane me' and other songs from Stonebwoy followed as he requested.
Watch the video below;
The two Dancehall acts, Shatta Wale and Stonebwoy have over time been involved in some frictions, which critics believe is as a result of the battle for supremacy.
READ ALSO:3Some with Shatta Wale and Junior US; Efia Odo vanishes from Instagram
Often the fans of the two factions have also waded into the fray. And for Shatta Wale to request a DJ to play Stonebwoy's song means a big thing.