Vivian Jill Lawrence Is one of the most beautiful and gorgeous Kumawood Actresses who has recently contributed to the promotion and development of the local movie industry with her outstanding stature and acting skills.
Vivian Jill Lawrence has been ranked as one of the richest actresses in Kumawood. she has featured in several Kumawood movies and act in versatile roles.
READ ALSO: Vivian Jill has finally responded to why her husband was absent at her son's naming ceremony
Vivian always shares her stunning photos on social media world with amazing styles of herself and her followers drool over it.
In her recent post photo, the actress looks stunning and salient in African head gear and have a massive ring on her finger.
On one of her pictures, she captioned it, "Be HUMBLE and NEVER think that you are BETTER than anyone else. "For DUST you are, and unto DUST you shall RETURN".
READ ALSO: Photos: Kumawood actress, Vivian Jill Lawrence shows off her cars, house, and other properties—Also reveals she is one of the richest actresses in Ghana
The gorgeous actress in somewhere last two months was in the news when it was reported that she consulted pastor Obinim for spiritual intervention which enabled her to give birth to her son.
However, Vivian immediately came out to trash those claims and allegations that were leveled against her in reference to her son saying she barely knows the man of God.
See the newly outstanding images from Vivian Jill Lawrence
READ ALSO: PageGossip: Vivian Jill's husband missing at son's naming ceremony, this man represented him & this is why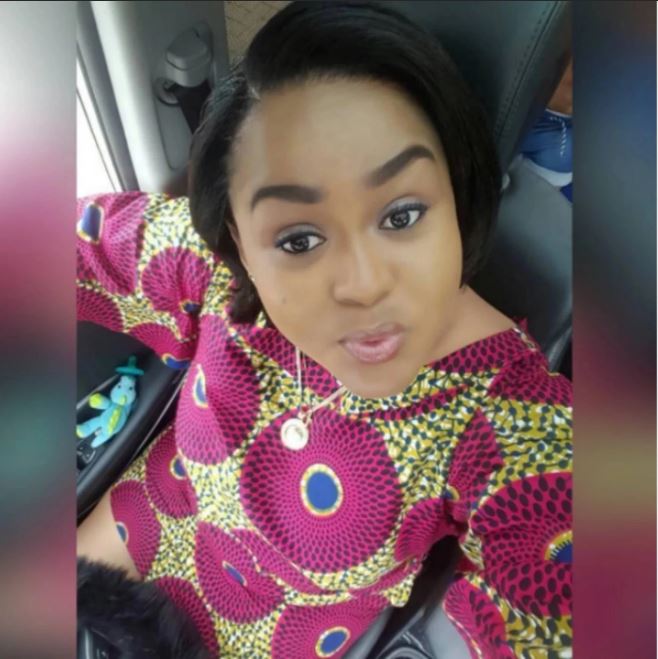 SCROLL DOWN to see more images on the NEXT PAGE
READ ALSO: Vivian Jill Lawrence reacts to rumors that she sent Nana Ama McBrown to Juju because of Maxwell Mensah