Ghpage.com has sighted a video which captures an intelligent Elephant who draws pictures by using its trunk.
With our desperate and inquisitive attitude, we delved further to see if it's a true fact that this elephant was painting all by herself or it was just a trick.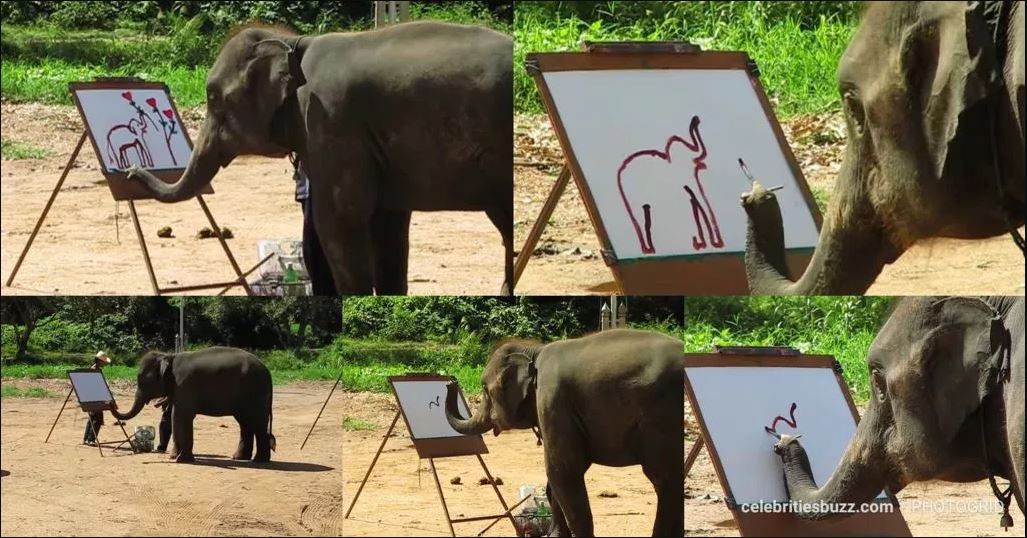 Well, some truths which we gathered from wafflesatnoon.com shows that indeed, there are elephants trained to make paintings.
The animals have been fully trained to replicate certain strokes to produce "art" that is sold to tourists and animal lovers.
It was revealed that the paintings accumulate about $500 income which is used to fund many of the elephant conservatory projects throughout Asia.
Watch the video below…
Subscribe to watch new videos
However, there is an argument that the works created by the elephant artists are not considered a substantive "painting" in any meaningful sense of the word because there is no creativity involved.
If the Elephants are abandoned on their own devices to make paintings, they won't have any desire to paint on their own.
It is simply the tricks or controls melted on them by their "mahouts" or trainers that influence them to do the paintings.
In fact, the mahouts set up the canvass, choose the colors, load the brushes with paint, and then charge the animals with a set of commands that they've already been trained to follow.
Through practice and replication, many of the elephants have become quite adept at this trick.