Ghanaian Highlife artist turned Evangelist, Papa Shee has revealed that Obinim's son, Senior Bright died for his refusal to cease singing for fake prophets. Not only that, Papa Shee claims Bright died without accepting Jesus Christ as his Lord and personal Savior.
SEE ALSO: Angel Obinim's son dies in a gruesome car accident
In a post shared on his official Facebook page, Evangelist Papa Shee stated that he met Senior Bright and two of his colleagues two days before he perished at a crusade he organized at Mill 7 in Accra.
Obinim's son came there and requested to perform at the show for a fee. But God used him (Papa Shee) to deliver a message to Senior Bright that he should stop singing for false prophets that he is associating with. And he should also accept Jesus Christ.
SEE ALSO: Last video of Obinim's Son performing with Rev. Obofuor before his
But Senior Bright told him he will perform for anyone if only they are willing to pay. He even told him he will perform at a shrine if they pay. However, his other companions listened and took his advice.
Read Evangelist Papa Shee's full post on Facebook below
It is very sad that most youth of today refuses to listen to advice.
Bright the man who sings for "Obinim" was at my Crusade grounds at Achimota Mile 7 on the 14th of February.
He was there with 3 other friends to request and sing at my Crusade on that day at a cost but God Advised him through me that " HE SHOULD STOP SINGING FOR FALSE PROPHETS" because it may not end well for him. He playfully argued out his point that he is filled with anointing and so long as those prophets give him money, he will continue.
After several hours of advice, he seems not to hear a word even though his colleagues were meek and listening, Bright, even said to me plainly that, if they call him to the fetish house and there will be money, he will gladly accept… He left me without listening nor accepting Jesus Christ as Lord and Saviour.
SEE ALSO: Angel Obinim's son, Senior Bright died through reckless driving-Police
Just Two days after this happened, I heard he is Dead very sad, because God wanted to save his soul. I would like to say this to the hearing of all Ghanaian that, God has Sent me to this Country to preach to his children for their names to be in the book of life.
You can't serve two masters at a time, you either stand firm in Christ Jesus or You live and die to hell. Bright had a chance but he disobeyed, and Now is Your Chance… "FLEE FROM THE CAMPS OF FALSE PROPHETS, STOP SEEING THEM FOR THEY WILL SACRIFICE YOU TO THEIR IDOLS" #BY THEIR FRUITS YOU SHALL KNOW THEM.
SEE ALSO: Last video of Obinim's Son performing with Rev. Obofuor before his
-read John 10:10. And Matthew 6:33 these are the bible verses God gave Bright through me. GOD BLESS YOU AND LET YOUR NAME BE IN THE BOOK OF LIFE.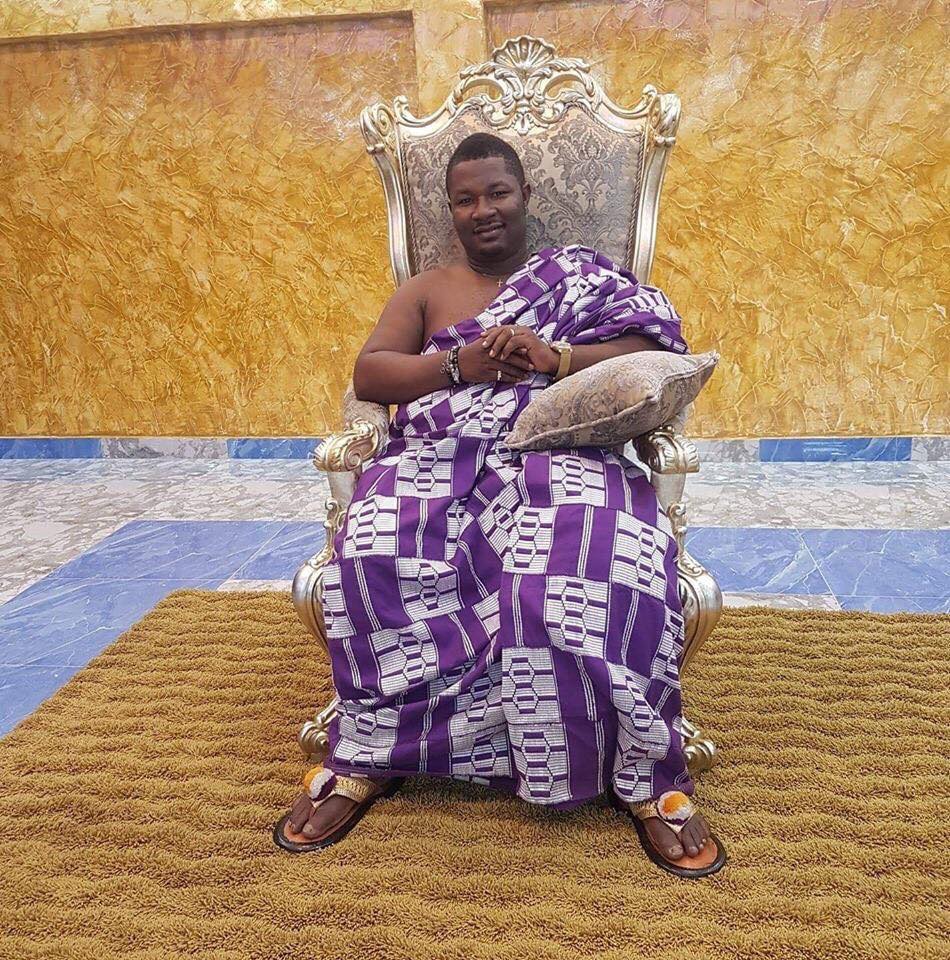 Senior Bright performed for prophets such as Bishop Obinim, Reverend Obofour, and others. His last performance was at the church of Rev.Obofour