Sensational Ghanaian afro diva, Ebony Reigns died on the 8th February 2018. She died on the Sunyani-Kumasi road in a gruesome car accident. She died with her best friend, Franky and her bodyguard, Vondee.
After her death, countless prophets have come out to make absurd claims that they predicted Ebony's death before it happened. But none of them went more viral than the declaration by prophet Nigel Gaisie.
SEE ALSO: Ebony's aunt is behind her death & She was a chronic Lezbian-Prophet Nigel Gaisie reveals [Watch Video]
According to Prophet Nigel Gaisie, God showed him Ebony's death months before it happened. He added that God told him to caution Ebony against "Chronic Lezbianism".
Well, the family of Ebony Reigns led by her father, Mr. Nana Opoku Kwarteng has revealed that they are considering all the prophets who have spread false news about their father, Priscilla Opoku Kwarteng aka Ebony Reigns ever since she died.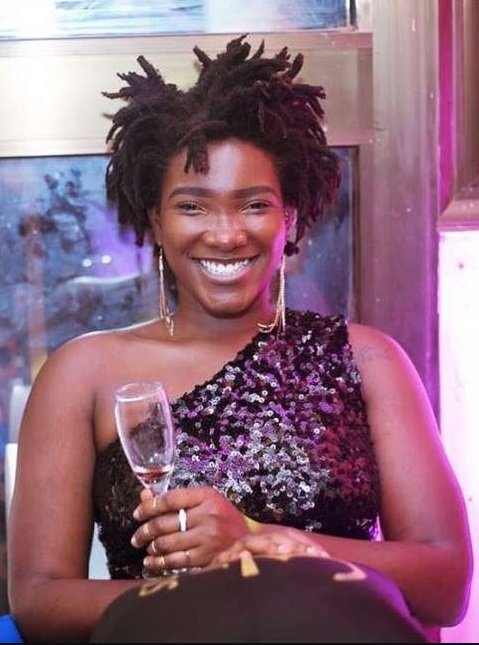 SEE ALSO: Video: How Ebony Reigns Reacted After Hearing About Her Death Prophecies
The family revealed this when the controversial presenter, Afia Schwarzenegger, singer Mzbel and actor Tornado visited the family of Ebony Reigns and beseeched them to do something about all the negative information being spread about Ebony by some prophets in Ghana.
The family revealed that from Monday, 19th February 2018, they will begin legal action against those prophets Nigel Gaisie and other prophets doing the same against Ebony.
SEE ALSO: Allegedly, these two Ghanaian ladies kissing & romancing are Frank Kuri and Ebony [Watch Video]
Watch Video Below
https://www.youtube.com/watch?v=FTBV9fmaQ1Y&feature=youtu.be
SEE ALSO: Ebony told me she will not live long the very first day we met – Her manager Bullet reveals