Thousands of people including high profile personalities have gathered at the forecourt of the State House in Accra to mark the final funeral rites of dancehall artiste Ebony Reigns.
This event is the second largest gathering of friends, relatives, and fans of the artiste since her sudden demise in the fatal accident which occurred on the Kumasi-Sunyani highway on February 8, 2018, last two weeks Thursday.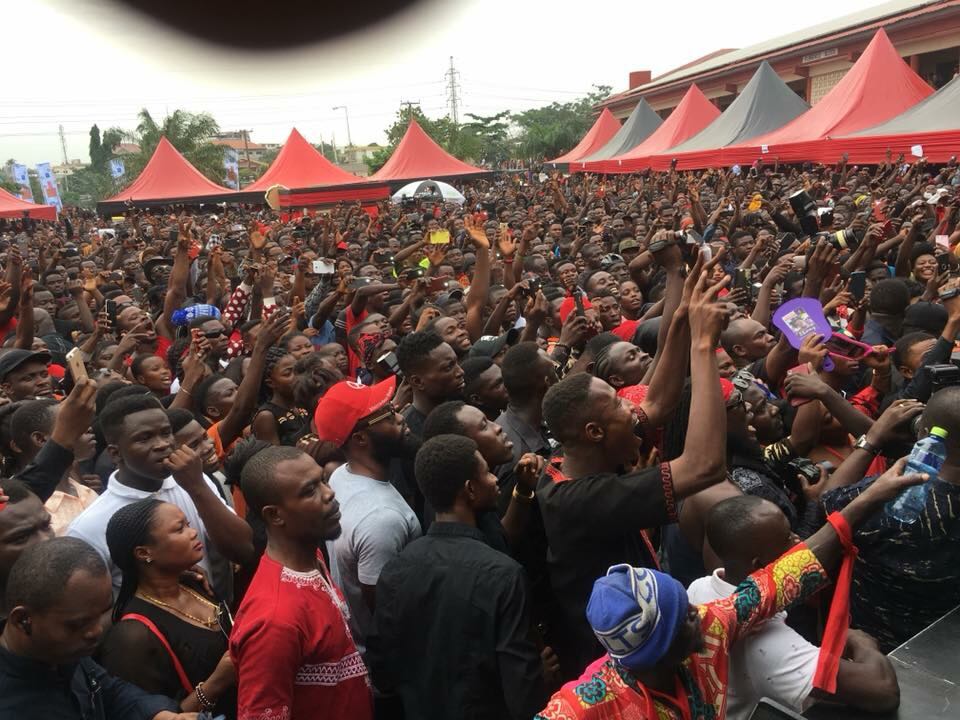 Ebony Reigns' passing will be laid to rest today [Saturday], March 24, at the Osu Cemetery after some hours initiations at the funeral ground.
Her final funeral rites and burial service which is now been held at the forecourt of the State House was initially scheduled for March 17 at the Independence Square but had to be postponed after it clashed with already reserved programmes at the same venue.
This incident happened after a meeting between Ebony's family, led by her father, Nana Opoku Kwarteng, and the Chief of Staff, Akosua Frema Opare, and the funeral was rescheduled to March 24 which is today at the forecourt of the State House.
According to the official funeral invitation card, the burial service and funeral rites were supposed to start at 5 am and end at 5 pm.
Ebony met her fate upon her return from her mother as she was traveling to Accra to prepare for her event trip in Abroad together with her soldier bodyguard, Atsu Vondee and her friend and make-up artist, Franky Kuri.
Numerous reports suggest that a heap of sand that was sitting on one part of the two-lane road contributed to the accident.
Born Priscilla Opoku-Kwarteng on February 16, 1997, Ebony was to celebrate her 21st birthday on last Friday but unfortunately could not live to see that memorable day.
Although Ebony discovered her music career while at the senior high school, her sudden rise to fame began when she quit school to become a complete recognized musician.
She was discovered and nurtured by music entrepreneur and artiste Bullet of Ruff n Smooth fame in 2015 and subsequently signed her to his record label, Ruff Town Records.
Ebony released her debut "Dancefloor" in December 2015 and got a nomination in the Unsung Category at the 2016 Ghana Music Awards.
Although "Dancefloor" gave her a nomination but her main hit single "Kupe" which was released in March 2016 when she was 19 years, uplifted her on the fame floor.
On the fame floor, the wild 90s badgyal elongated her success streak with "Poison" and "Sponsor."
The talented songstress was praised for her unique voice and lyrical contents but also suffered all forms of criticisms from the public mostly for her style of dressing and stage performances.
As a style to cover the heavy attacks billed on her, the artiste in her new song "Maame Hwe" took a dead aim at men who beat their wives, delivered with a masterstroke.
Her sudden rise to fame exposed her to many great doors for her in the entertainment industry and she was almost on every bill.
Now, Ebony's songs have become national anthems in many homes in Ghana.
As things stand now, she may well set the record as the first posthumous winner the VGMA award.
Ebony Reigns was the people's dancehall artiste and that is how she will stay. It is how she will remain forever in the hearts and memories of Ghanaians.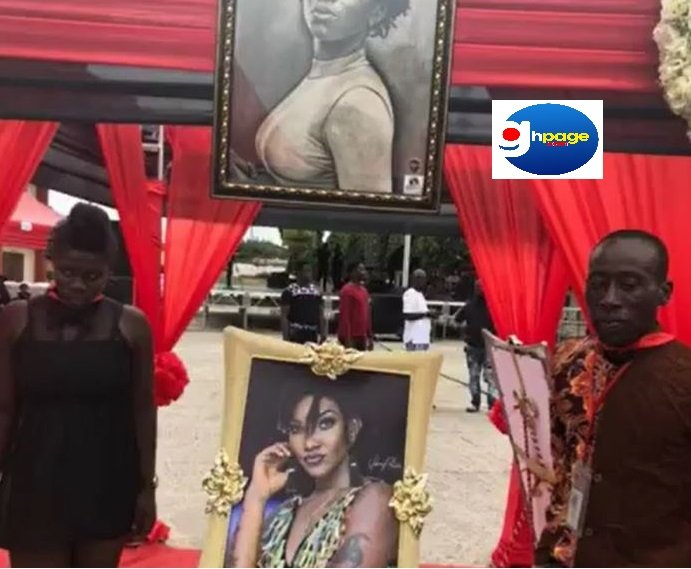 WATCH

– Video Of When Ebony's Bodyguard, Atsu Vondee's Remains Was Being Carried From The M0rtuary To
https://youtu.be/Q_brHkd6QT0