Reports trending on various social media platforms rightnow allege that AMG's Medikal didn't buy a brand new car for Fella Makafui as we are already informed.
According to the circulating stories, the surprise car for Fella Makafui was all planned pretext just for hype.
One of the said bystanders even reveals that the same Audi A8 was parked in Medikal's compound just recently and it was seen in his live video.
So after giving the car as a gift to Fella, he went and deleted the live video so that people cannot use it as a point of evidence to expose him.
Read the Facebook comments by the user identified as Kojo Kese.
Well, the above information is not the only allegation laid against the lovers, social media Influencer, Village Talkativ has also shared a photo of an already used Audi A8.
According to the Influencer, Medikal allegedly changed the old Audi's number plate and gave it as a gift to Fella Makafui.
Picture of the OLD Audi A8 car…
Picture of the NEW Audi A8 Car…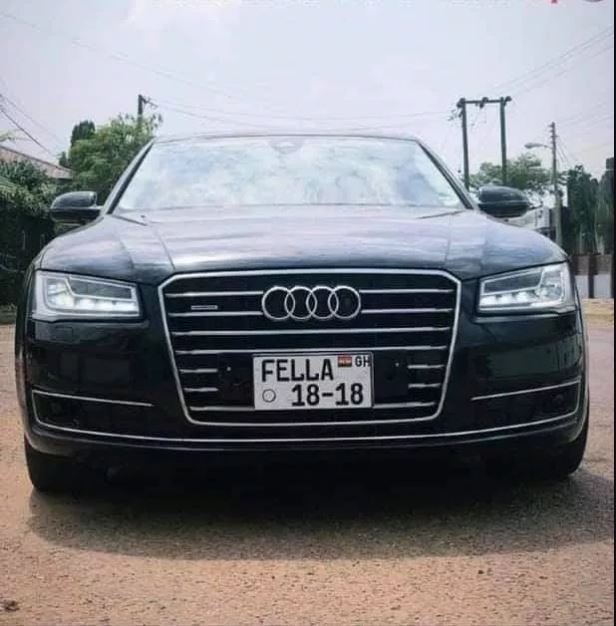 On the other hand, some social media residents are also arguing on how plausible it is for Medikal to buy a car within 2 days, got all the necessary documents and had a number plate customized as well.
Many also declare that Medikal planned this just to calm the injury because the shame when Fella's cars were seized is just too much for them to manage.