The National Organizer of the National Democratic Congress (NDC), Joshua Hamidu Akamba has reacted to allegations levelled against him by Abena Korkor.
In a press statement, the Special Aide to Joshua Akamba revealed that the accusations against him are incorrect and should be disregarded by the public.
According to the statement, Joshua Akamba denied having any sexual relations with Abena Korkor and that he has no intentions of damaging her image.
"Joshua Hamidu Akamba is well known in politics as a respected gentleman in Ghana and across the world who fights for the grassroots and marginalized groups.
Mr Akamba has not in any way leaked any videos or pictures of Abena Korkor and has not had any sexual relationship with her. Mr Akamba respects the rule of law and is also a strong advocate of human rights in Ghana and does not intend to destroy anyone's image", part of the statement read.
ALSO READ: NDC National Organizer leaked her video -Abena Korkor alleges after her atopa video went viral
Read full statement below;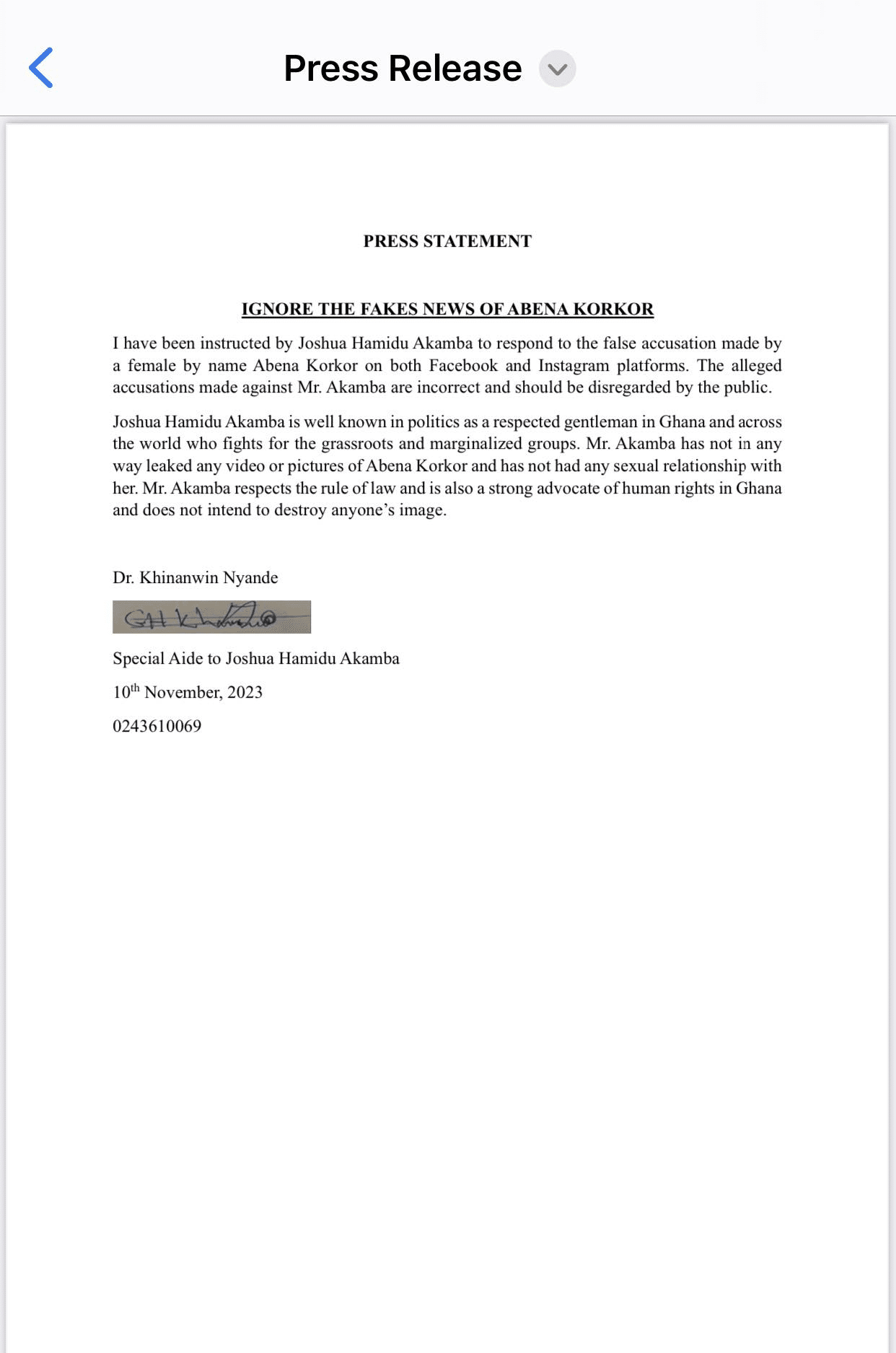 Subscribe to watch new videos
This comes after an intimate video of Abena Korkor surfaced online, which shows the Ghanaian mental health activist engaging in a sexual activity with a dildo.
After the video went viral, Abena Korkor accused the National Organizer of the NDC for leaking her intimate video.
According to Abena Korkor, she sent the explicit video to the National Organizer and further called on him to report himself to the authorities.