Scopatumana hitmaker, Patapaa Amisty shared a picture of his mum yesterday, the photo of his beautiful mum has left many of his fans in shock.
READ ALSO: I will never perform Skopatumana again- Patapaa
His fans are doubting that the woman in the photo Patapaa posted is indeed his mum as she is beautiful as compared to her son, Patapaa.
READ ALSO: Patapaa will soon be the king of the music Industry – Captain Smart
He posted the photo and captioned it;
"Being a full-time mother is one of the highest salaried jobs… since the payment is pure love. Happy Mother's Day to my sweet and lovely Mum Akua Boatemaa and all mothers around the world"
SEE WHAT SOME FANS HAD TO SAY: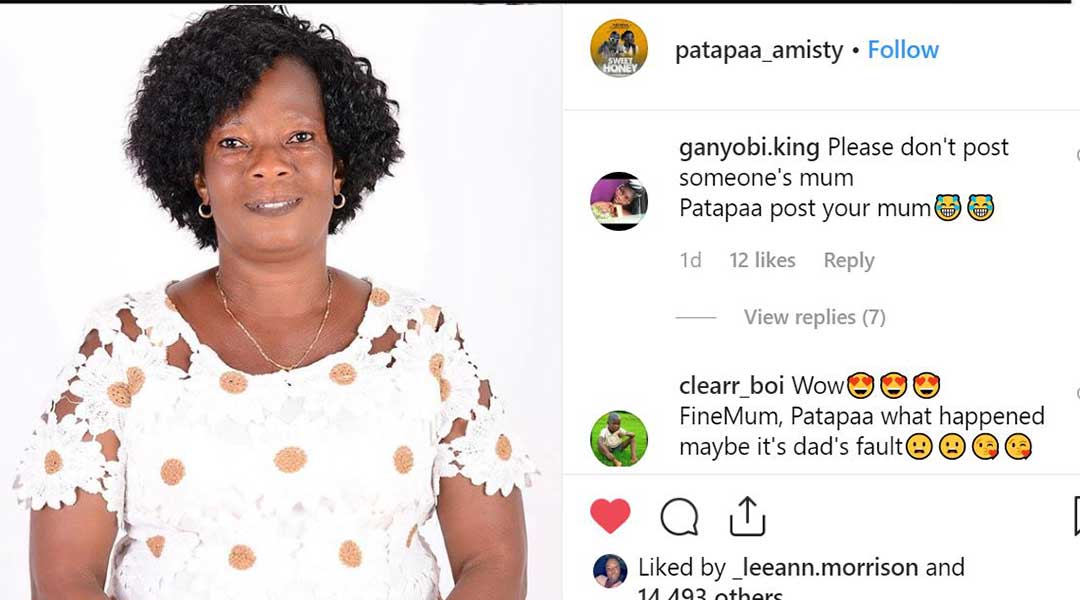 SEE POST HERE:
Do you think she is truly Patapaa's biological mother or you think she adopted Patapaa? Or Patapaa posted some else's mother as some fans suggested?