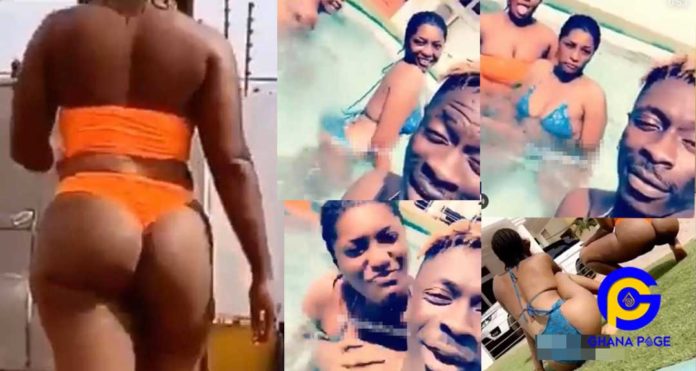 When the cat is not at home, the mouse jubilates! Shatta Michy has packed out of the Shatta Wale's house and Wale is having the fun of his life. A video of Shatta Wale chilling with big b00ty girls is trending online.
In the video, Shatta Wale is in a big swimming pool with some big a$$ girls who are jamming to his Island song.
SEE ALSO: NAM1's 'brother' speaks-Names big men who took money from NAM1 including EOCO Boss [Watch]
One identified herself as "The Caribbean Girl" and asked viewers to add her on Snapchat and hell, she gets some serious goods to flaunt.
All the chilling went down at the Zylofon Mansion. The same mansion he has named ship-house mansion with his much talked about big "Swimming Pool".
SEE ALSO: Angry NAM1 unfollows Becca, Shatta Wale, Gafah, others on Instagram-This could be the reason
Watch Shatta Wale chilling with his girls below
Well, this is not the first time Shatta Wale has made such move after a breakup with Shatta Michy.
SEE ALSO:  $300k Signing fee & others; list of cash NAM1 allegedly spent on Becca
After Michy broke up with him a few months ago, a video of Shatta and a friend receiving BJ from an SM Diva went viral on social media.