It's a fact that Shatta Wale is one artist who has been badly treated by the media. The media enjoys pushing bad content about Shatta Wale simply because he is regarded to be "arrogant" and does not fake humility.
On the other hand, Sarkodie and Stonebwoy have always enjoyed a good reportage daily from Ghanaian media especially from entertainment bloggers in Ghana. Irrespective of the fact that Sarkodie does not give a damn! about the media and will hardly grant an interview to clarify issues yet he has always been loved just because the media claim he is humble.
Every sincere person knows Stonebwoy is fake! He fakes humility but on the side shows his real arrogant attitude. If Stonebwoy is being persecuted for half of the things Shatta Wale is persecuted for, his career may be dead by now. Yet the media loves him.
SEE ALSO: 'Please wake up'-Shatta Wale weeps over his bro, Junior US' death
After describing Shatta Wale as an arrogant and giving him bad press for years he still shares contents from local blogs on his social media handles; something you will never see Sarkodie or Stonebwoy do. These two will rather share content from a "Borla" blog from the States or anywhere else than from any of the top 10 entertainment blogs in Ghana. Yet, they are still loved because "They are not arrogant like Shatta Wale".
Well, the perceived angels have finally shown their true colors to Ghanaian bloggers. For a while, both have been throwing some childish and frankly, silly shots at bloggers for one petty thing or the other. They have finally shown how ungrateful they are to the media and some of us are really not surprised one bit, we have always seen through them.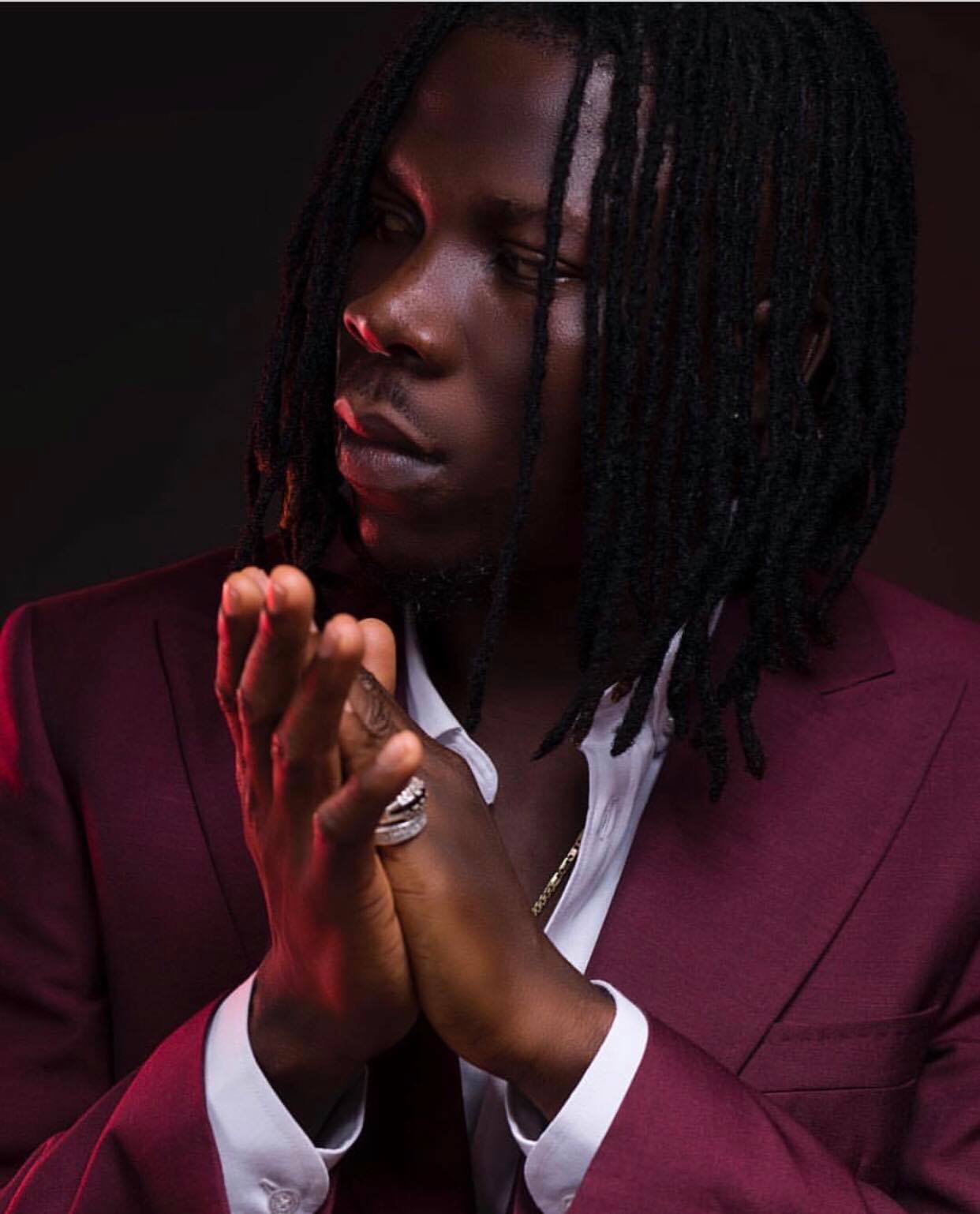 Shatta Wale has reacted to the ongoing scuffle between bloggers and Sarkodie and he says if bloggers were to write his great change in the industry, they won't see that attitude they claim disgust them which has over the years led to the hate.
Read Shatta Wale's sweet love letter to bloggers below
Imagine bloggers were writing great articles about my change in this industry today ,like you won't see Shatta Wale with a certain kind of behavior and I would even reward them always in a nice way but I sang in one of my songs :
"Why should I ever apologize for the monster I have become No one ever apologized for making me this way "
Today their own so-called favorites Sarkodie and Stonebwoy are telling them in their face that your blogs are not worth it so they post foreign blogs and also warning them to sue them cuz these same artists are not pulling the weight they thought they will pull ..Radio station fought radio stations who supported me just show to show they have upper hand with some industry so-called gurus..But most of these presenters still cry for fuel, up-keeping, mobile money etc..But they come and sit on radio and pose as big men ! If they think they know us we also know them very well…There is a saying in Akan which goes like "wada nensu wu nai gu abontin" YOU SLEEP BUT YOUR LEG DEH OUTSIDE lol ..so everyone has a problem or a fault one way or the other!!!
Imagine you guys wrote the truth about my works, bashed me sometimes which is normal in everyone's life…Like I will show great appreciation and gratitude to many of you. It is said "don't bite the hands that feed you" but I think most of our Gh artiste don't understand the work ethics and that's why they fade away easily.
No one caused this change, I did …No one lived a stardom life but I am proving it in their faces today. All the shows they organized for their favorites were staged to make them big in the eyes of the public but these artists never saw the future for that… But I did things on my own and have gotten the largest movement ever !!
SEE ALSO: Shatta Wale reacts to Chief Imam's 100th birthday celebration in a church
No one should take this personal but think, think very deep and ask yourself how the industry would have been boring with the name Shatta Wale. We are trying but we still in the middle of nowhere. STOP BEING HYPOCRITES AND LET'S LEARN TO GROW.
I have made enough money and I do have an exit plan but will not leave my fans till I see them get where they want to be that's why I am still doing Music in Ghana !!! It's a big shame for Ghana music !!!
Shatta writes ????????????