Everybody has that strange urge that turns them on. And as we know we in our society, women love guys who have money and lives well. But it is not in the case of all.
GhPage.com has gathered information about unexpected things that women find attractive in men. Men sit back and enjoy, maybe you will change one or two things you do every day.
These are surprising things that women find attractive in men.
1. Facial Hair

According to studies, women find men with more beard attractive as compared men with cleanly shaved beard.
2. Body Hair

Body hair is an obsession. Women tend to love u=guys who have a lot of hair on their chest which they could caress through.
Read Also: How to flirt with your lover through text messages – Make your relationship more exciting
3. When Guys roll up their Sleeves

Rolling up sleeves makes it more attractive for girls especially when you have a little amount of hair on your skin, or when veins peaks through the muscle. Men hit the gym. Lol…
4. When veins peaks through the muscle

Veins prominently peeking through your arm muscles is something that girls love and always wish to see, love and appreciate.
Read Also: See The 12 Types Of Girlfriends Who Are Not Relationship-Worthy
5. Men That Love Kids
6. Men Who Play Musical Instrument

Well maybe you should hit some musical school guys
Read Also: Anas set to expose 60 high profile people who have done great evil to the country
7. Men Who Love Puppies
8. Men with Abs (Six-Packs)

No woman will go for a pot-bellied man unless it's for other reasons. men with abs look more attractive to women than any other men.
Read Also: The Facebook Lady, Angel Agbetornyo Who bragged about Sleeping With Sparrow Gh and Claimed he can eat her p**sy for like 20-30 mins but finishes in seconds' Finally Speaks Out (Photos)
9. Men Who Smell Good

10. Good Vocabulary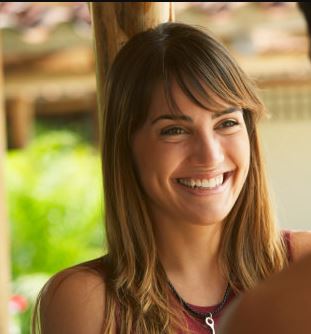 No woman would want to go for a guy who can't express himself publicly. You already know guys, it's sometimes embarrassing knowing you can't make common expressions in public. Big up guys.
Read Also: Girls Beware: 8 Reasons why you should stop applying Makeups