Baby Mama of popular midget Kumawood actor, Yaw Dabo has come public with Yaw Dabo's son to demand the actor to live up to his responsibilities as the father of the young boy he has neglected for years.
In an exclusive video obtained by Ghpage TV, the baby mama of Yaw Dabo, Akua Adom claims when she got pregnant for Yaw Dabo, he informed her things were not going on well smoothly at the time so she should not mention his name as the man responsible for the pregnancy and she obeyed.
SEE ALSO: I'll curse Yaw Dabo if he denies dating me – Young actress, Kelvina
But for the past 5 years, Yaw Dabo has refused to take care of the responsibilities of the boy. From what the Akua Adom saying, Yaw Dabo has not even set his own the boy before.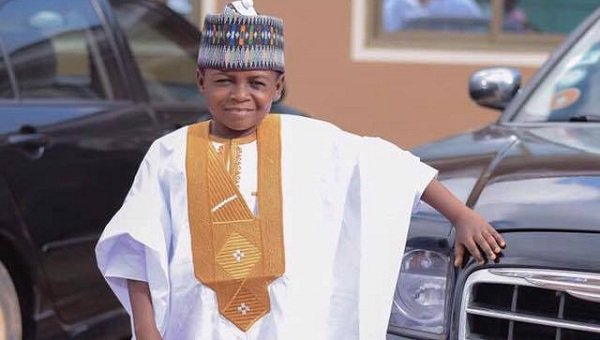 The Baby mama claims she has now been seeing Yaw Dabo on TV and from all indications, things are good for him so he should come and take care of his son. Akua Adom added that she does not want Yaw Dabo to come and marry her or bring her money but he should just come and take care of his son as a responsible father.
SEE ALSO: Yaw Dabo blasts Sister Derby for dissing Fella Makafui and Medikal
Interestingly, the young boy who was introduced as Yaw Dabo's son can easily pass as Yaw Dabo's twin. He resembles Yaw Dabo in every way imaginable.
Watch Akua Adom present her case below
https://www.youtube.com/watch?v=ivkS_6mQnT0
For about 3 years now, the midget actor, Yaw Dabon has grown to become one of the most favorite actors in the movie industry of Ghana. His small size coupled with his funny character makes him stand out whenever he is in a movie or in public place.
SEE ALSO: I'm disappointed in Sarkodie-Yaw Dabo reveals why
As to why he has neglected his boy all these years, Yaw Dabo is yet to explain. Ghpage.com will update you soon. Stay with Us.