The relationship between Medikal and Fella Makafui came as a surprise to many as Ghanaians and social media users know the AMG rapper was in a relationship with the sister of Wanluv da Kuborlor Sister Derby aka Deborah Vanessa.
After Medikal and Fella made their relationship known, Sister Derby recorded a song a diss song to them in which she describes and compares the relationship between the two as that of Cockroaches in love "Kakalika Love".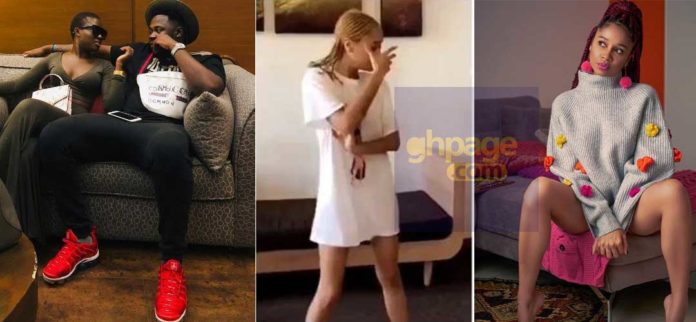 Also Read: Yaw Dabo advises Sister Derby over Fella Makafui and Medikal's relationship
Social media users as you would have it enjoyed the song since it was an indirect diss from sister Debby to the new lovers.
But Kumawood diminutive actor Yaw Dabo thinks otherwise and has sent some words of advice to Sister Derby after getting the chance to listen to the song.
According to Yaw Dabo, Sister Derby is a woman of little faith and an unbeliever, and that was the mean reason why she was worried when she was left by Medikal.
Also Read: I'm disappointed in Sarkodie-Yaw Dabo reveals why
He further advised her to take God extremely serious and believe in him for a miracle of getting a far richer and nicer man than her ex.
Watch the video below:
SEE MORE: Sister Derby punches Medikal & Fella Makafui in new song 'Kakalika Love'