The mother of Rosemond Alade Brown aka Akuapem Poloo, Maa Lydia Amponsah aka Mama Stone has angrily descended on Counselor George Luttordt for insulting Rosemond Brown's family after the Valentine's Day celebration.
According to the woman in a new video shared by Akuapem Poloo, Counselor Lutterodt is a stupid man, a foolish animal and senseless human being who has no right to attack her family.
SEE ALSO: Akuapem Poloo goes nude on Val's Day
She described Cpusnelor Lutteordt as someone u fit to even attack her family and he wouldn't have done it if he reasons.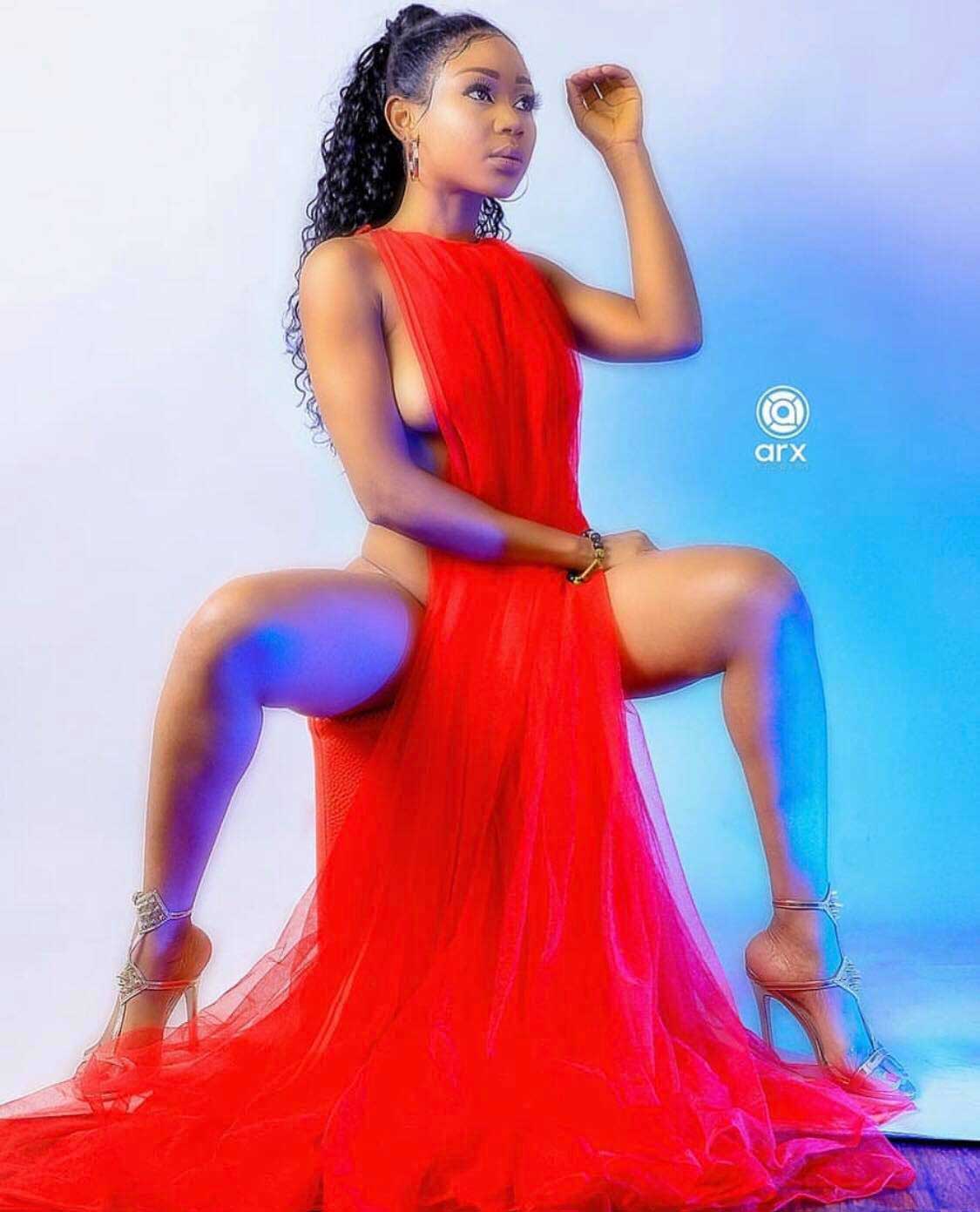 Maa Lydia Amponsah claims that she lives in Koforidua and her children live in Accra so for Counselor Luttrodt to attack and insult her that she did not and is not raising her family uncivilized manner is insane.
SEE ALSO: Actress Naglad threatens to beat up Akuapem Poloo for insulting Nayas
The woman explained that before she hears or sees what any of her children like Akuapem Poloo has done and will reprimand them, it will be on TV or radio so it's not right for Counselor Lutterodt to have such bad things to say about her and her family.
WATCH AKUAPEM POLOO'S MOTHER BELOW
After Akuapem Poloo shared semi-nude photos on her Instagram page on Valentines Day to mark the day, Counselor Lutterodt took her to the cleaners for being uncivilized.
SEE HERE: Lutterodt blasts Akuapem Poloo over her naked Val's Day Photos
Lutterodt described the family of Akuapem Poloo as useless people who did not raise Akuapem Poloo up well.