Controversial social media star and actress with no movie Rosemond Brown has revealed to blogger Zionfelix, that she is happily dating a man who is 50 years old.
Rosemond Brown who wasn't ready to reveal the identity of her 'sugar daddy' stated that the man is 50 years and she does not feel shy in announcing to the world his age. To her, she finds joy in her 50-year-old partner so she cares less about public criticism.
Also Read: Rosemond Brown attacks Wendy Shay over new hairstyle
Akuapim Poloo also went on to state that she is not bothered by the age difference between herself and her "sugar daddy" because he is not married to any other woman.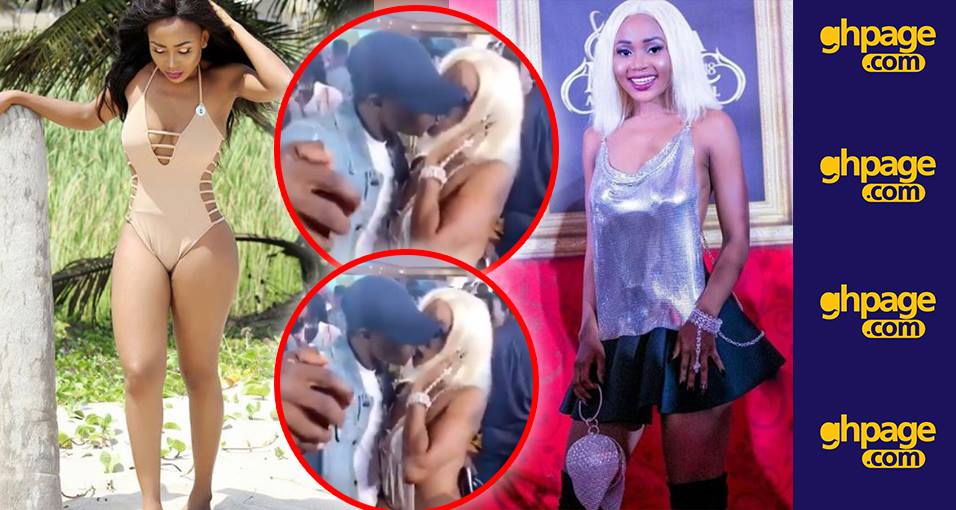 Listing some of the properties the 50-year-old white man has acquired for her, Rosemond told Zionfelix that he financed the white car she is currently using in the country for her movements.
The actress who has been making some wild allegations against popular celebs in the country also revealed that her "sugar daddy" is not bothered by the comments she passes on social media and even supports her to do more.
Watch video of Rosemond and Zionfelix below;
Subscribe to watch new videos