After public backlash for flaunting her manager, Casscious and sensually engaging him in almost every video on her TikTok and Instagram videos, Asantewaa has for the first time flaunted her husband Mr Obiri in the latest video.
The TikTok star in the last few weeks has seen her name flying across some major online news portals over claims that she's having an affair with her manager.
Asantewaa born Martina Dwamena has on countless times on social media been blasted for not living up to the standards of a wife.
Many Netizens hold the thought that the kind of bond that exists between herself and her manager is such that it sends a clear message that she has something doing him. It emerged that the husband is not happy about that.
Well, the actress and socialite have smartly flaunted her husband in a new video to shoot down assertions that there's a brewing heat between herself and her husband.
The couple in the lovey-dovey video obtained by Ghpage are seen together having a good time. Asantewaa clearly couldn't let go of her husband as she tightly huge him.
Sharing the video, she captioned; "I can't imagine how my world would be without you Mr Obiri. Happy Anniversary to us in advance"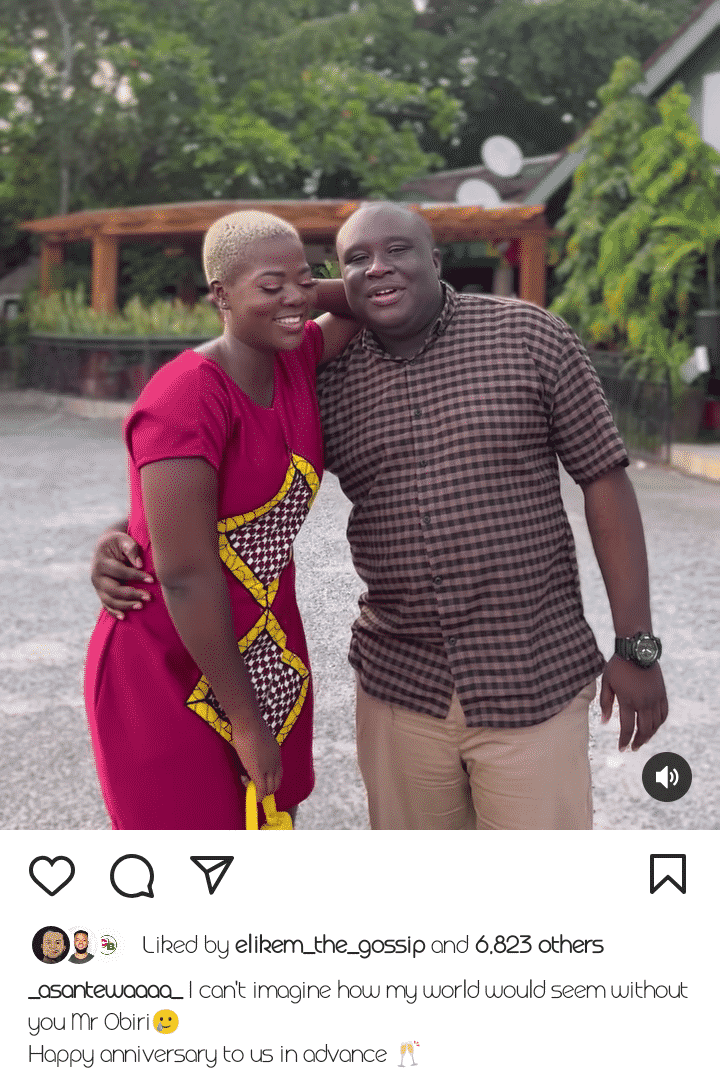 Watch the video below;