As already reported by

GHPAGE.COM

, the final funeral rites for the soldier who died with Ebony Reigns, Airforce Lance Corporal Francis Atsu Vondee will be held tomorrow in his hometown, Mafi-Adidome in the Volta Region.
We reported earlier that the family will hold a wake keeping service at Mafi-Adidome today Friday 23rd. As at now, the body of Francis Atsu Vondee has been conveyed from the 37 Military Hospital in Accra to Mafi-Adidome by the colleagues of the late soldier accompanied by family members.
SEE ALSO: Quick Reminder: Atsu Vondee, The Soldier Who died With Ebony Goes Home Ths Weekend
Amidst wailing and singing, the gallant soldiers carried the body in Armed Forces vehicle from Accra to Adidome.
According to the family, on Saturday 24th, There will be a Memorial service at the Old District Assembly Mafi-Adidome after he has been buried that in the morning that same day at Mafi-Adidome Cemetary.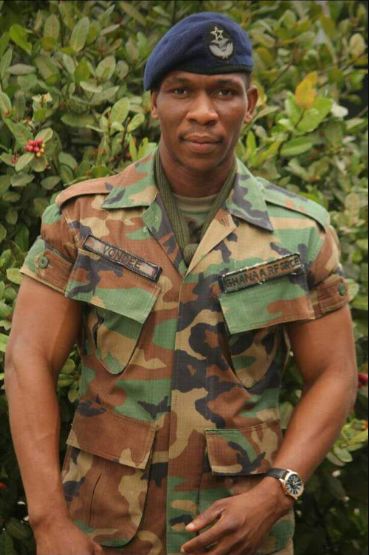 SEE ALSO: See all photos from Ebony's Tribute Concert Preparation
Thanks Giving service will be held at Global Evangelical Church (Vision Chapel Adidome the next day, Sunday 25th March. He was 29 years Old
WATCH VIDEO OF WHEN THE LATE SOLDIER WAS BEING CONVEYED TO HIS HOMETOWN FROM THE MORTUARY BELOW
https://www.youtube.com/watch?v=Q_brHkd6QT0
SEE ALSO: Video: Zylofon Media Presents GHS50,000 & A Xylophone To The Family Of The Ebony Reigns