Report emerging indicates that a Toyota Corolla saloon car belonging to the boxer, Brimah Kamoko, popularly known as Bukom Banku has crashed into a Mercedez Benz Sprinter bus in Accra.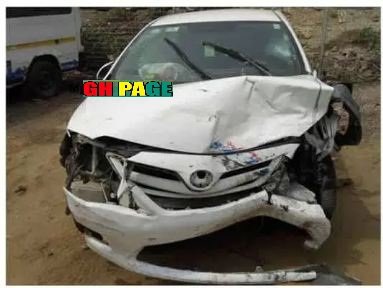 The accident which is said to have happened on the Osu-Labadi resulted in many injuries to occupants of the bus.
SEE ALSO: SEE ALSO: Trigmatic Outdoors First Child At Church With His Gorgeous Wife (Photos)
The driver of Banku's Corolla is said to have been speeding and lost control of the vehicle before crashing head-on into the Sprinter bus.
Bukom Banku had earlier received a brand new Toyota Corolla from Bola Ray some few weeks after he lost his last bout to Samir.