A plus who is a musician a political member of the New Patriotic Party(NPP) was recently reported to have been receiving a huge sum of money as part of his BOST contract.
The musician was also alleged to be angry because he was denied a certain contract from the Flagstaff House.
READ ALSO: Interesting: A Plus Ready To Study 'Corruption and Ak)nf3minology' Course at NDC School(GISD)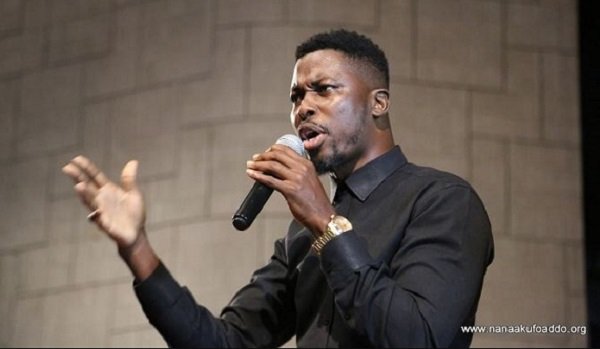 Now, with the trending news, it has been surfaced that the controversial musician who carries the name, Kwame Asare Obeng grazes a whopping sum of GHc12,000 every month from his BOST contract.
A report from close source reaching the camp of Ghpage.com indicates that the musician's recent blast on the deputy Chief of Staff of Akufo-Addo's administration has some connections with his BOST contract.
A Plus is currently handling the contract for hauling oil for the state owned company, Bulk Oil Storage and Transport (BOST) to various parts of the country.
READ ALSO: It's Sad Some Christians Are Excited Over Collapse Of UT Bank – Kwame A Plus
The alleged report which is yet to be confirmed also explains that the sum of money A Plus' amount in the BOST contract is close to GHc3million, a claim he has since denied.
The controversial political musician recently spits into the eyes of two deputy Chief of Staffs appointed by President Akufo-Addo, covering them as "very stupid people".
However, speaking in an interview, the Brong Ahafo Regional Youth Organizer of the NPP, Abronye DC also fired at A Plus, tagging him as 'greedy person'
READ ALSO: I Am Not Religious And Only Fools Pay Tithe—Kwame A Plus
Mr. organizer alleged that his unnecessary attacks on the two presidential staffers were due to some additional contracts he had been denied by the presidency.