Kumawood star actress, Christian Awuni has recounted how her first marriage collapsed woefully few years after the marriage. According to the heavily endowed actress, her husband gave her the option to choose between him and her career and she chose her career.
Explaining, Christiana Awuni said because of work, she could be away from home for a month or more shooting movie at a location and it began to affect her marriage.
SEE ALSO: Bishop Bernard Nyarko In A Serious Relationship With Kumawood's Christiana Awuni
But she expected her husband to understand since he met her and married her when she was already an actress but sadly he did not.
The man ended up giving her the option to choose between him and her career and she thought it wise to choose her career since that has made her who she is today.
SEE ALSO: Christiana Awuni narrates how she ended up in Concert Party those days
"My last marriage failed because my husband did not understand the kind of industry I find myself in. Sometimes we could go to set for over a week or month and he could not stand it," the actress said
"He asked me to choose between him and my job and I chose my job because before he came that was what I was doing and I can't stop just because he says I should," Christiana Awuni added
In the same interview, Christiana Awuni denied the rumors that she has been dating Bernard Nyarko for a couple of years now. According to her, she is just friends with Bishop Bernard Nyarko, her colleague actor and nothing more.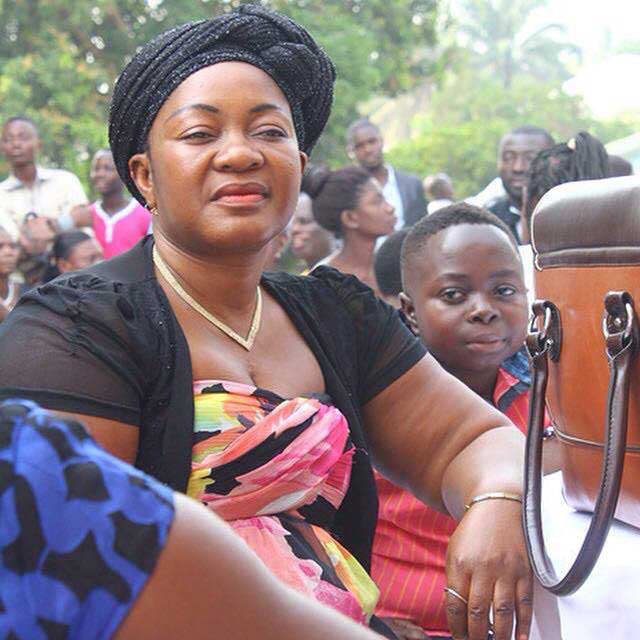 SEE HERE: Bernard Nayrko is a just a close friend – Christiana Awuni denies relationship rumors
She even revealed men have always been her friends as far back as she can remember so there is nothing much to it.
Christiana Awuni also revealed that she once visited Dr. Obengfo Ando to have her but reduced but the amount she was charged was too much so she couldn't go back. She said she was charged GH¢30,000.
SEE HERE: Christiana Awuni shares her experience when she went to Dr Obengfo