One of the most talked about topic in the past week in Ghana was the photo that surfaced online showing Shatta Wale, the dancehall King lying in bed with another lady who was later identified as Efia Odo, a rising Ghanaian actress.
Shatta Wale as it stands now although is not legally married to his baby mama, Shatta Michy, they one of the most loved celebrity couples in Ghana presently. So it came as a shock to see another lady in the bed of Shatta Wale.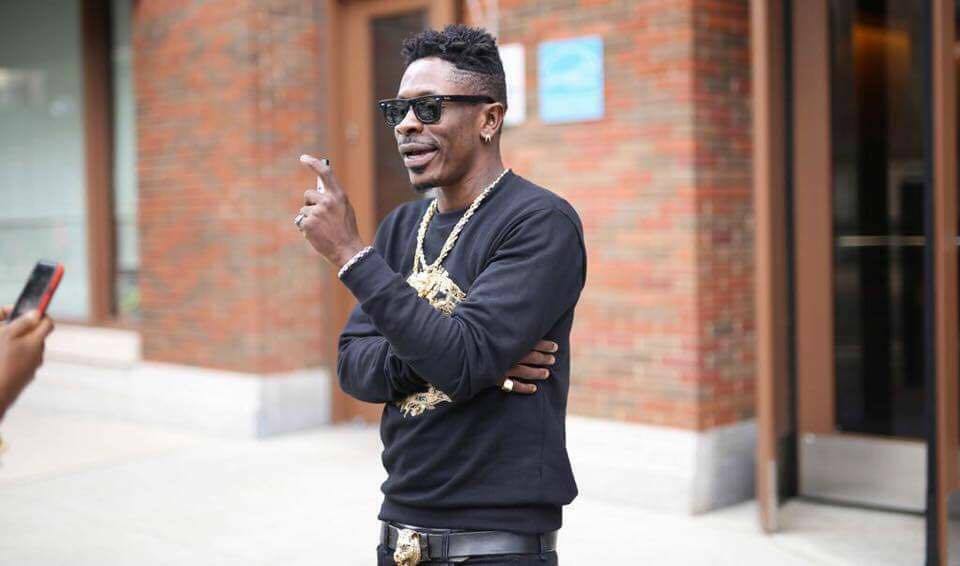 SEE Photos: Shatta Wale Seen In Bed With A Ghanaian Actress In The United State
Shatta Wale came out to talk about the photo, but as usual, instead of addressing the issue, he just issued threats and attempted to school Ghanaian bloggers on the best use of the social media platform.
Well, the lady her herself has finally spoken about the alleged s*xual relationship between Shatta and herself.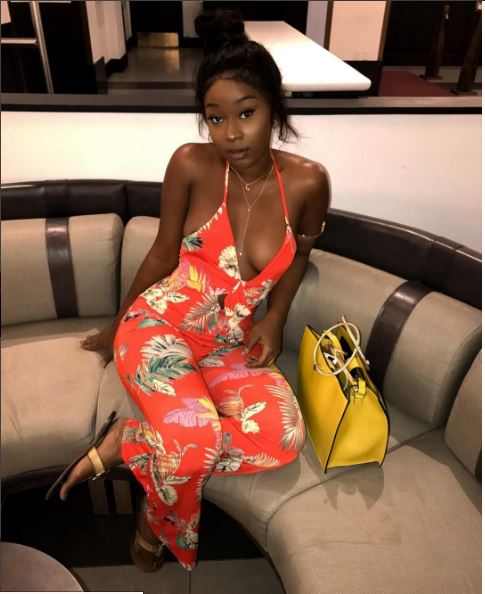 SEE Video: Shatta Wale responds to the photo that alleges he was in bed with another LADY
The actress didn't deny the authenticity of the photo but explained that that picture was one of the photos she took when Shatta Wale visited the USA where she stays but she firmly stated there is nothing going between them and they are just best friends.
"Shatta Wale is my best friend, everyone is actually…" "We hang out a lot. In the club, with friends and almost everywhere we can but there's nothing going on between us" "I don't date 'married men" "We didn't do anything in that photo
"Besides, there were people in the room so there was no way we could have done a thing. Shatta Wale is my 'bestie', She added.
Efia Odo also enquired why Ghanaians are not talking the photo that emerged a while ago of Shatta Wale kissing Sista Efia, a fast-rising musician and close friend of Shatta but have descended on just a photo they took in a bedroom.
"Shatta Wale has been in my snaps all this while, I have been in his as well but nobody said we are a thing" "Just a photo from a bedroom and this has gotten Ghanaians calling me names already". Why didn't they talk when Shatta Wale kissed Sista Afia? She asked.
As "besties" as she claims, it's will, therefore, be rational that she knows Shatta Michy and she approves of their "best friend" relationship but Efia Odo claim she has not yet met Shatta Michy
"I know Shatta Wale's wife from a distance" "We're not friends but she has seen me in several snaps on Shatta Wale's account so I guess she's cool" "If she was uncomfortable, Shatta Wale wouldn't be hanging out with me because I know Shatta Wale respects his woman" Efia Odo concluded.
SEE ALSO: See Photos: Meet The Actress Who Was Alleged To Be In Bed With Shatta Wale In The USA