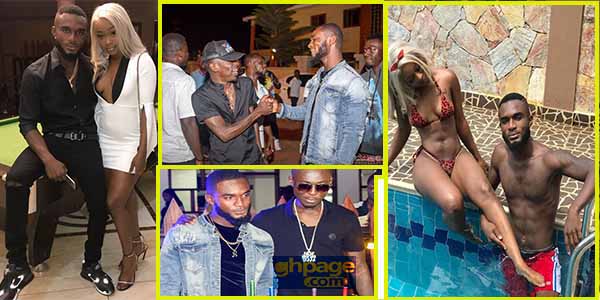 New boyfriend of TV presenter Efia Odo, known as Kweku Revloe has been exposed by a friend who labeled him as a big-time scammer.
The Kwese presenter who couldn't stand the heat from social media commentators as well as some friends who have been calling her "boo" a scammer went on a blocking spree blocking anyone who calls Kweku a scammer.
Also Read: Efia Odo accused by an instagram user for being behind the alleged leaked 'atopa' tape of Fella Makafui
Well, a friend of Kweku in a chat with Ghanaian popular Ig blogger Thosecalledcelebs, has made some revelation about the boyfriend of Efia Odo.
According to him, in 2014, Kweku was being wanted by the police for selling Kuffour emergency ward at the Komfo Anokye teaching hospital in Kumasi and succeeded in selling it to a white man.
Also Read: Efia Odo replies boyfriend sakawa tag
Read the chat below:
SEE MORE: Efia Odo's new boyfriend is a bigtime Kumasi 'Sakawa' boy who will just 'chop' and leave her – Social media's revelations about Efia Odo's new found love Kwaku Reveloe