This is what is called a slay queen has been slain.A lot of ladies are now living their lives on social media and calling themselves slay queens with most of them portraying 'fake' lifestyle just for the 'likes' and 'comments'.
They live and have unnecessary competition among themselves on social media as they are seen going extra miles to oust their competitors.
A Nigerian facebook slay queen known on social media as Princess Lavish met her untimely death by falling into the hands of 'Yahoo boys' as called in Nigeria.
The young lady who is well known on Facebook to only be dealing with big men who have enough money to spend on her— according to her friends on facebook, flaunts her material things such as iPhone 7 and iPhone 8 and other expensive clothing on social media.
Below are some of Princess photos and snapshots of comments friends and other Facebook users posted when her lifeless body was found;
READ ALSO:KABA's wife, Valentina's sad tribute to her late husband will break your heart [Video]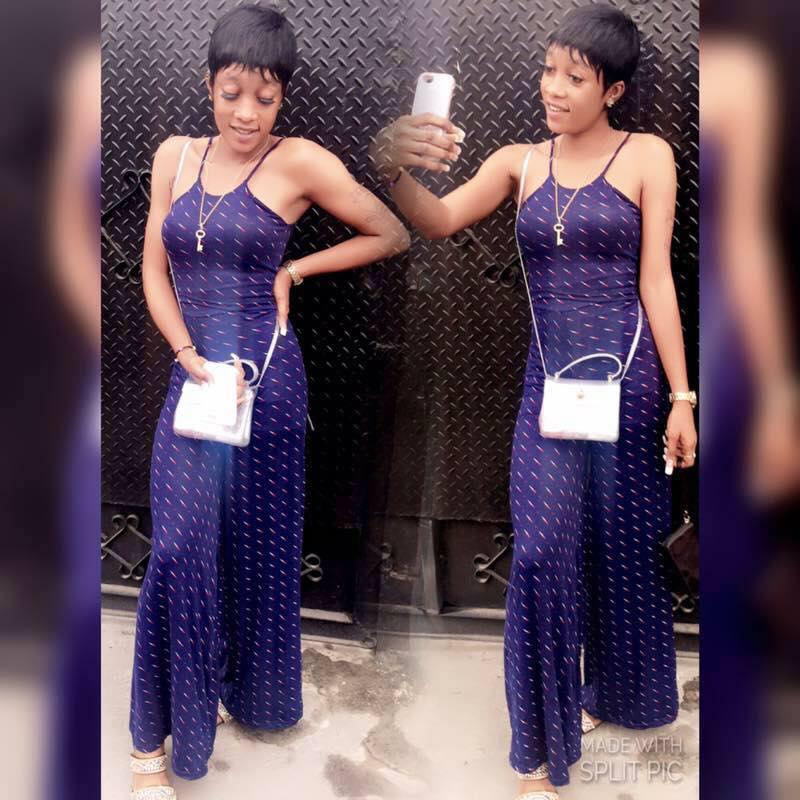 And the reactions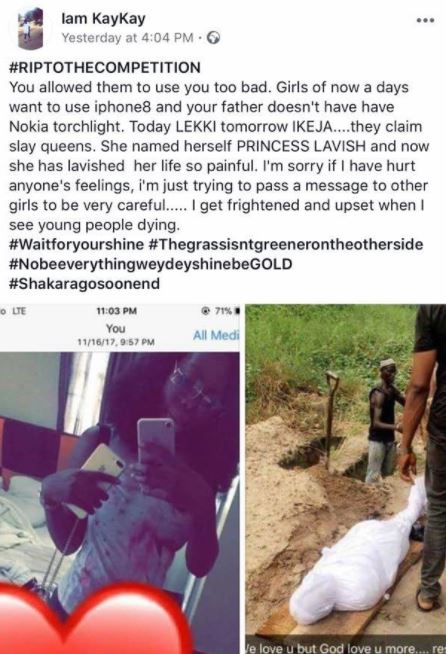 READ ALSO:Photos: Stonebwoy And 'Stonegyal' Dr. Louisa Enjoy Their Holidays Abroad And It's Super Lovely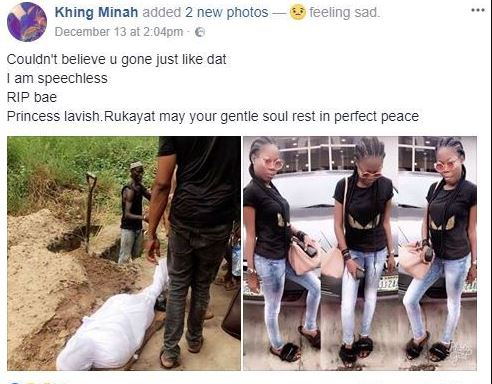 READ ALSO:Tears Can't Stop Flowing As Multimedia Staff, Family&Friends Walk Past KABA's Dead Body [Video]
And below is a supposed friend and a colleague slay queen who according to her couldn't believe her death.She took to her timeline to shed tears to mourn her friend's death.
https://youtu.be/QUUl211IheA