A 19-year-old young man from Janado in Akatsi in the Volta Region of Ghana has been arrested by the Kasoa Police Patrol team for engaging in homos*xual activities.
The boy whose name has not been disclosed by the police yet was picked up by the patrol team on Saturday engaging in multiple s*xual affairs with 4 different men.
SEE ALSO: Moesha Boduong's nipples on full display as her loose bra slips
The 4 partners who were taking turns having s*x with the 19-year-old guy fled when the police swooped in. Only the young man was arrested.
At the time of his arrest, although a man, he was dressed as a woman and even had several beads around his waist to seduce his partners.
SEE ALSO: A Nigerian Company sues Floyd Mayweather for failing to fulfill his part of a contract
As it stands now, we are being told the police are yet to charge him with a crime but Stay with Ghpage.com we will bring you more updates soon.
Check out photos taken when he was arrested below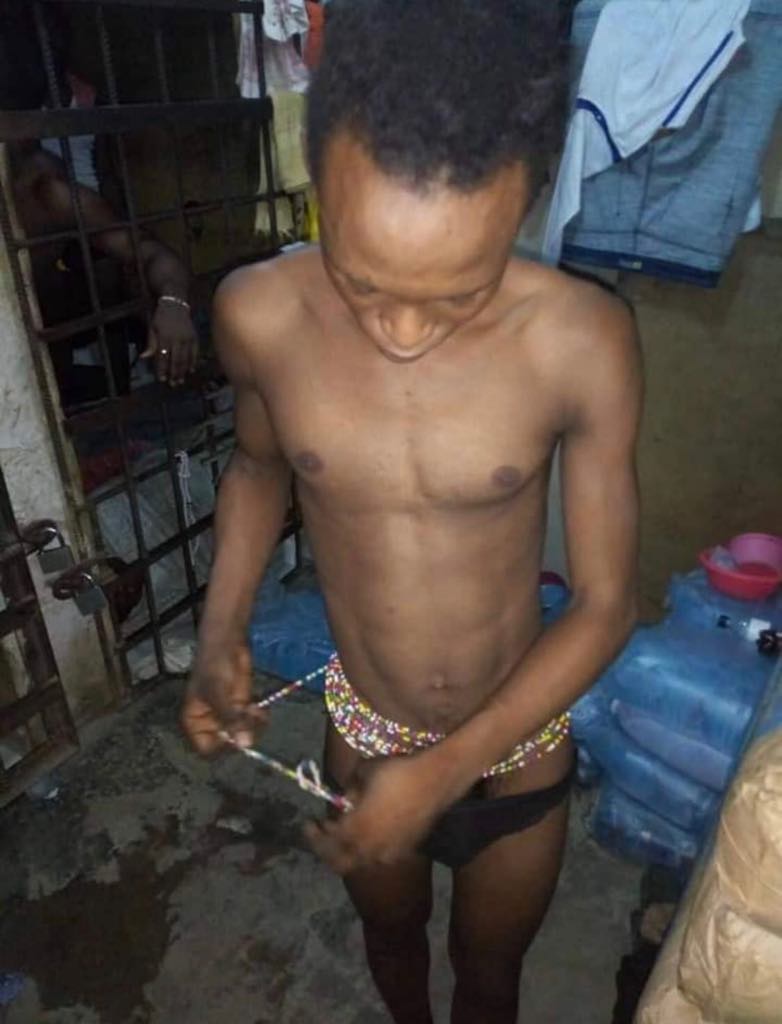 SEE ALSO: Kennedy Agyapong speaks on drug accusations against him and explains how he became a millionaire
SEE ALSO: Moesha Boduong's nipples on full display as her loose bra slips