The two biggest cities in Ghana are Accra and Kumasi. Accra is the Regional Capital of Greater Accra Region and also the nation's capital whiles Kumasi is the Regional capital of the Ashanti Region.
These two cities are known to be the hub of entertainment in Ghana. Previously, Kumasi was the city with the best of musicians but it has now been taken over by Accra due to the mixture of Ghanaians from all part of the country who have moved there to make ends meet.
SEE ALSO: Video: Maame Serwaa on her dance moves get some fans Crazy
But another reason that has depleted Kumasi of its talented musicians is the fact that many musicians after gaining fame move to the National capital to pursue more success.
Today Ghpage.com looks at 14 Ghanaian Musicians who made it in Kumasi and moved to Accra after fame. Some became more successful whiles others failed
Okyeame Kwame
Okyeame Kwame formerly of the Akyeame Group is one of the most respected artists in Ghana presently. He was among the best musicians in the early 2000 and went on to bag a lot of national awards.
Okyeame Kwame started his career in Kumasi where he is from and lived almost all his life. But at the peak of his career, he moved to Accra to make bigger moves. He has been successful and making more name for himself in the national capital
SEE ALSO: Bill Asamoah Sleeps With Maame Serwaa – Big Akwes (VIDEO)
Lord Kenya
Lord Kenya is a living legend in the secular music. He released hit after hit and dominated the music scene for a long time before he got converted and became a pastor.
The rap heavyweight champion as he used to be called started his music career in Kumasi. When he moved to Accra as a successful artist, it didn't take long before he found Christ and drop his microphone on secular music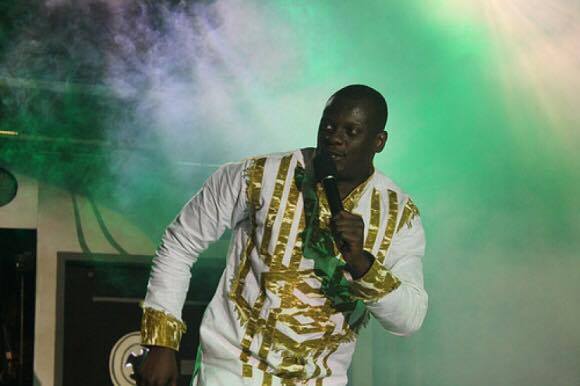 FlowKing Stone
Flowking Stone is the younger brother of Okyeame Kwame and a former member of the Bradez Group which was made up of Flowking Stone and his younger brother, Kunta Kinte. The group collapsed when Kunta was bedridden with sickness.
FlowKing Started in Kumasi just like his elder brother and moved to Kumasi with Kunta. Kunta was schooling at the University of Ghana, Legon whiles Stone was working in Accra. Their stay wasn't permanent though. Flowking Stone has moved back to Kumasi and occasionally pops up in Accra for business purposes.
Scroll down

and flip to next page to continue reading