A young lady was spotted at this year VGMAs accusing Moesha Buodong is cheap that's why she keeps sleeping with big men for cheap things.
The young girl who was spotted bra-less and hot at the VGMAs was interviewed by Joy News and confirmed to the host that she also sleeps with big men in exchange for real properties and not just renting of apartments.
READ ALSO: Video: How the 'cheap' actress Rosemond Brown who Insulted Moesha, passionately kissed a male fan at VGMA 2018
In case you don't really know her, she goes by the name Rosemond Brown who have become confident and have made known her stance, perhaps to get more customers as there are more men who have made enough money than they can spend and need a small girl like her to call him 'baby, honey, my sugar' and things.
Below are 11 photos of the actress who claims Moesha is Cheap
READ ALSO: VGMA 2018: The Worse Dressed Personalities Of The Year Goes To Patapaa And Ahuofe Patri [Photos]
READ ALSO: Trending Video: Watch how Patapaa Angrily Left the VGMA 2018 After He Was Totally Cheated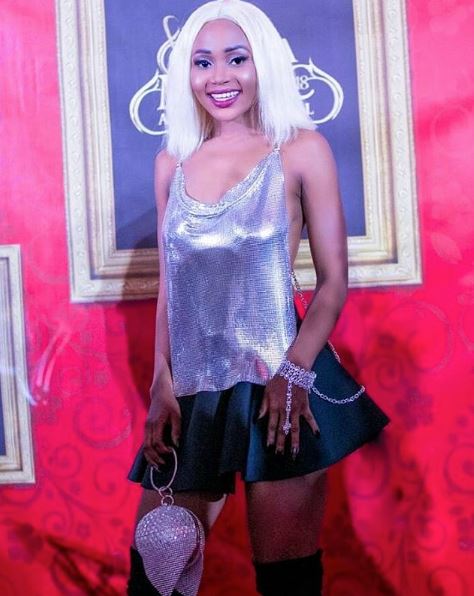 READ THIS: Ebony Reigns Wins VGMA 2018 Artist Of The Year; Check Out The Full List Of Winners
READ MORE: MzVee's Doggy Style S£x Tape Allegedly Leaks
READ THIS TOO: Video: Facts We Have Gathered From The Alleged Mzvee's Doggy Style Leaked S£x Tape
DON'T MISS: My Daughter Was Severally Assaulted By Her Manager Bullet – Ebony's Father Reveals