By now every social media user knows that Efia Odo and Fella Makafui are beefing. The beef is so dirty and ugly that unprintable words and names have been used on each other.
Efia Odo claims Fella is a cheap girl who sleeps with politicians and other rich men in society for money and other material stuff. She even alleged Fella Makafui, the YOLO star actress has slept with Ghanaian rapper, Medikal, Sister Debby's boyfriend and she is equally fake including her big butt.
SEE HERE:Beef: Fella Makafui Sleeps With Politicians For Luxurious Lifestyle -Efia Odo Reveals Dirty Secret[Video]
In her defense, Fella Makafui on Snapchat revealed that Ghanaians should ignore Efia Odo because although she looks old, she has the brain of a child so people should not take her seriously.
However, from nowhere, Sista Afia, the Jeje hitmaker has jumped to the defense of the young actress, Fella Makafui. Throwing shades at the US-based Ghanaian actress, Efia Odo, the singer accused her of sleeping with every man she encounters. She also alleged Efia Odo is a thief who recently stole GH400 from one of her boyfriends she recently visited.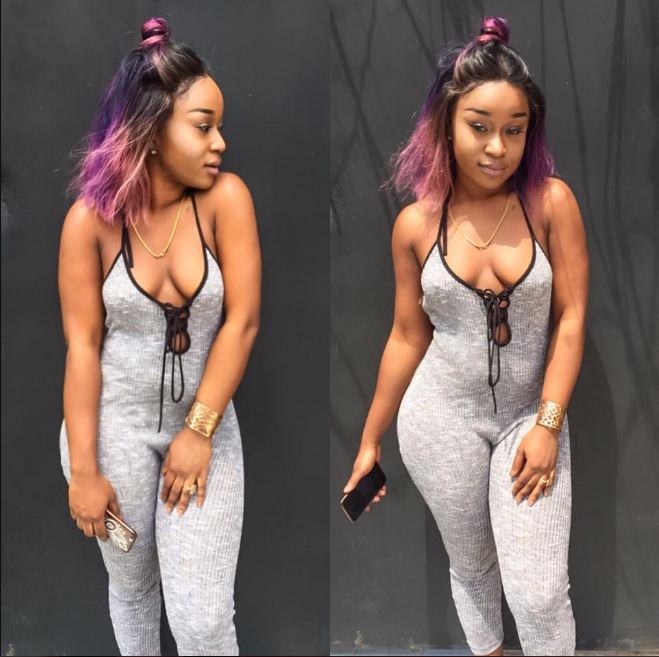 SEE HERE:"You are not just a broke Ashawo you are also a thief who stole your boyfriends GHS400 – Sista Afia Jabs Efia Odo [Watch Video]
People have been asking how the fight between Fella Makafui and Andrea Owusu popularly known as Efia Odo started. Well, Ghpage.com has all the gist. And here it is.
For starters, Efia Odo and Fella Makafui were actually very close friends who have been spotted at several places chilling together. Recently, they were having a mad fun at the club where a video of Fella Makafui twerking her huge a$$ went viral.
SEE ALSO: Fella Makafui Sleeps with Medikal – Efia Odo Alleges[Photo+Video]
But according to Efia Odo, she fell out with Fella because she went about gossiping about her to others. She claims Fella said something nasty about her to others and she heard about it and that ended their friendship.
Although she was angry about what she claims Fella Makafui has done, she kept quiet. But two things Fella Makafui has done recently pushed her to come out and expose the young lady for who she is.
SEE ALSO: Fella Makafui opens wine and liquor shop at East Legon American house
Not long ago, Fella working at her wine shop in East Legon took a picture and posted on Instagram and in the caption she advised ladies to work hard and stop begging men for Mobile Money. Efia claims that post was an insult to her fans and other women because she is not working hard but fvcking her way to the top.
Again, Ever since Ebony Reigns died, Fella has been using her picture as profile picture on her social media handles and she has been making statements that go to imply they were the best of friends, But according to Efia Odo, this was never true because Fella actually hated Ebony and she is just being a hypocrite and she (Efia Odo) has to let everyone know who Fella Makafui really is.
SEE ALSO: Beef Getting Hotter: Efia Odo Just Called Sista Afia A Hippopotamus & Social Media Can't Think Far
Well, watch the video of Efia Odo throwing dirty shades at Makafui below and also watch the nasty reply Sista Afia has given Efia Odo. Always Remember Ghpage.com is the most trusted news hub in Ghana.
EFIA ODO JABBING FELLA MAKAFUI
https://www.youtube.com/watch?v=MmQfYQE4D5Y&feature=youtu.be
SISTA AFIA THROWING SHADES AT EFIA ODO
https://www.youtube.com/watch?v=PpCqGB_YhIQ&feature=youtu.be
SEE ALSO: Beef Getting Hotter: Efia Odo Just Called Sista Afia A Hippopotamus & Social Media Can't Think Far