It appears there is a new twist on this Ibrah One story every hour. Ibrah One the richest young man in Ghana was allegedly arrested on Wednesday through a joint operation by the Interpol and BNI on money laundering charges.
The report went on to say he was arrested after a friend he owes $400,000 snitched about his money laundering activities to the Interpol when he refused to settle his debt.
SEE ALSO: This Is Ibrah One's Friend Who Snitched To Interpol – He Has Also Been Accused Of $1.2 Million Gold Scam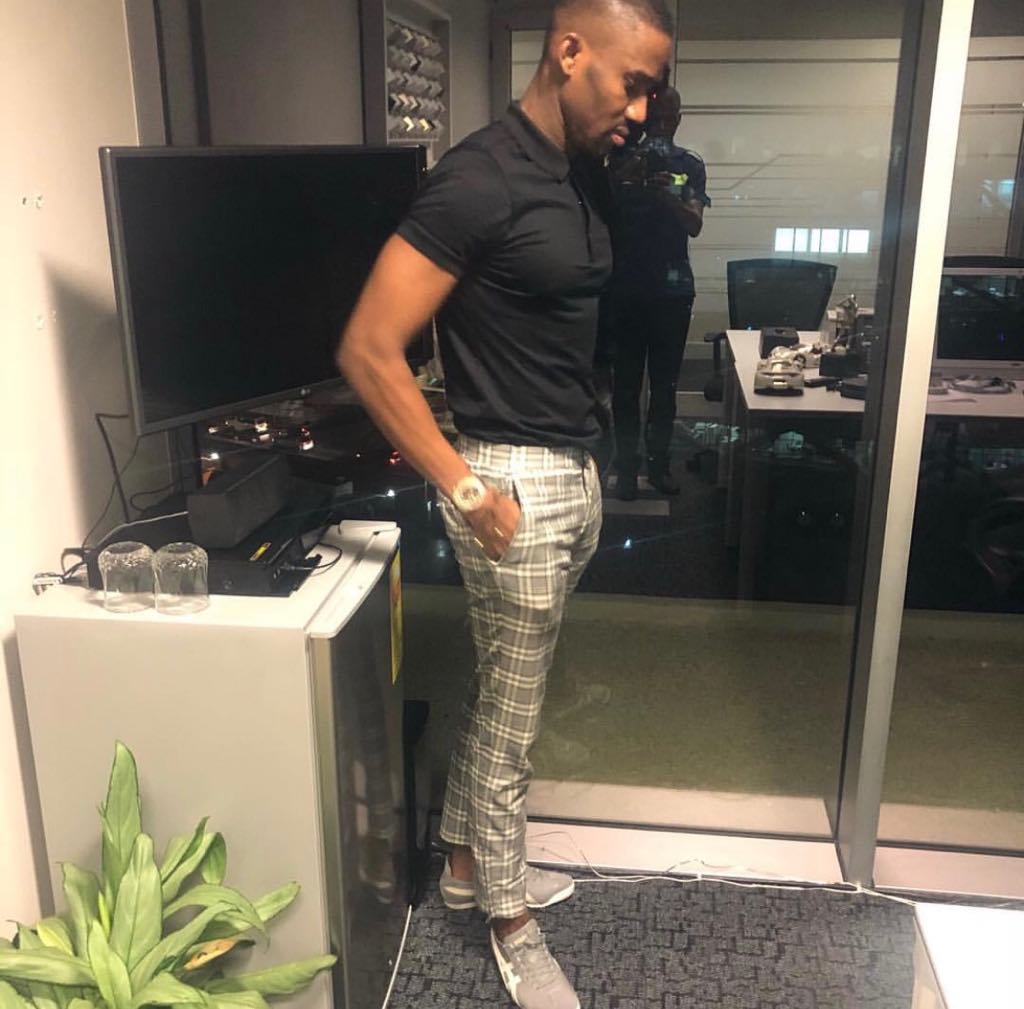 Well, although we saw a video of him crying at a point during his 'arrest', the BNI, Police, and Interpol have denied any knowledge of his arrest. They claim they don't even know him or know what he has done.
After throwing shades and fuelling the arrest rumors, Ibrah One himself is singing a new tune. According to him, he faked his own arrest to test the loyalty of his friends.
SEE ALSO: A Video Of Ibrah One Crying When Interpol Arrested Him Proves "All That Glitters Is Truly Not Gold"
The new report claims he blew a minor issue out of proportion just to see how his friends will react to his downfall. He further revealed he was relaxing in the pool at Pergola hotel as the rumor spreads.
Well, we all know how some of his friends jubilated when social media was rife with news of his arrest. Some even recorded videos jubilating over his downfall.
SEE ALSO: Video: "Ibrah One chop our girls too much, we are happy he's going down" -Friends Jubilate & reveal damning things about him
GHPAGE.COM

is still following the Ibrah One Story. Stay With Us.
Watch When Ibrah was picked up for questioning by the police yesterday
https://www.youtube.com/watch?v=1gvakutn6RM&feature=youtu.be
SEE ALSO: Video: Ibrah One Puts His Entire Wardrobe On Social Media And His Perfumes Alone Can Buy A Ferrari