The 38-year-old former Ghana international Manuel "Junior" has granted his first official interview since suffering a debilitating stroke two years ago.
The former Nottingham Forest and Bristol Rovers striker suffered the stroke in January 2015 soon after retiring from football, this subsequently led to Aphasia, which severely affects a person's ability to use language.
Speaking for the first time after the stroke, Agogo in a BBC documentary published on Sunday, said the stroke left him lacking confidence, and he feels socially isolated.
According to the BBC, two years after his stroke when just 35 years old, Agogo is still visiting the Neuro Rehab Unit of the National Hospital for Neurology and Neurosurgery in London's Queen Square as he battles to find his way in the world with depleted language.
'I had thoughts but I'm saying, where was my voice? I was baffled, man,' Agogo says during the interview.
Agogo played for Bristol Rovers between 2003 to 2006, where he made 140 appearances before moving to Nottingham Forest.
Agogo was a member of the Black Star squad that participated in 2008 African Cup of Nations which was hosted by Ghana.He enjoyed a cult following during his 27-game stint with the Black Stars of Ghana scoring 12 goals.
Last Sunday was World Stroke Day and Agogo wants to help raise awareness of the condition, which affects around one in three stroke victims.
READ ALSO:Yvonne Nelson is now a mother — Gives Birth to a Bouncing Baby Girl(Reports)
Junior Agogo is now being taken care of by his mother.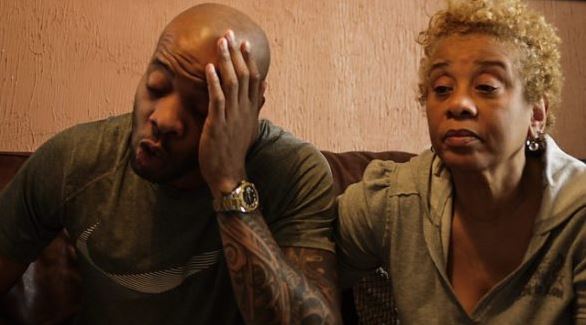 The producers of the documentary, Speechless describe it as a "fascinating and moving, upsetting and uplifting in its depiction of the isolating and estranging condition, aphasia"
Watch the video below;