Ahuofe Patri of Kalybos fame (real name Priscilla Opoku Agyeman) was reported to have become the next Bob Marley in Ghana, smoking too much weed such that her own family is deeply worried about her general wellbeing.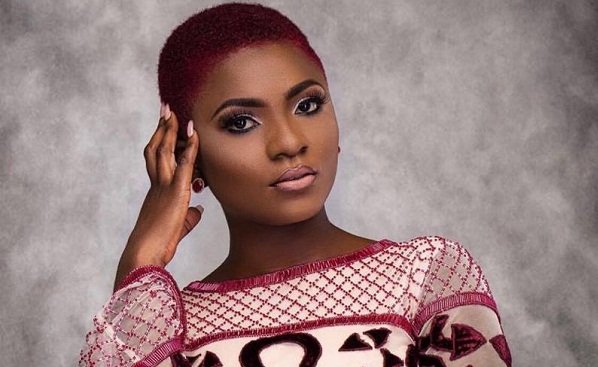 The reports went on to state that, she was influenced by her friends in the entertainment industry naming musician Efya, Afia Schwarzenegger and Kwabena Kwabena who are known to be chain smokers of the herb which is an illegal substance in Ghana.
However, Ahuofe Patri's co-star Kalybos has denied his close colleague's alleged weed addiction.
"I have tried as much as possible not to comment on this issue, but then again the truth has to come out.The said blogger who wrote that news is being wanted by most celebrities let me just say.He's blogged himself Ghana Celebrities and he is attackin g most celebrities." He told MzGee of Joy News
READ ALSO:Photos + Video From Multimedia group couple, MzGee and Raymond's Traditional & White wedding
"Everything he was saying on that blog he wrote is not true.I just went to the premiering with Ahuofe Patri, you see her standing, nothing shows she is a drug addict or something.So I don't know where he gets his gets his news and stuffs." He added
Kalybos went on to say that,Ahuofe is a very emotional person and has been through a very tough time since the news broke out.
Watch the video below;
https://youtu.be/DkATwqTkFMs