Member of Parliament for Assin Central Hon. Kennedy Agyapong this morning engaged in a fight with the deputy minority speaker Alhaji Muntaka Mubarak before the start of proceedings in Parliament.
According to sources, the main reason was unknown but they only realized that the two honorable members started to insult themselves and it could have turned into something else had it not being that they were restrained with the loudmouth politician threatening to deal with him.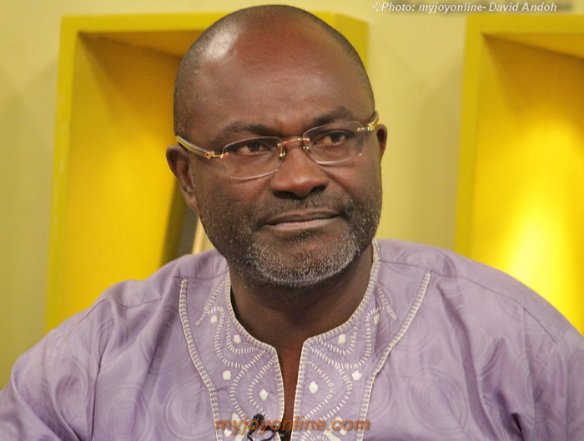 Also Read: Kennedy Agyapong to 'gift' house to anyone who finds Ahmed's killers
Watch the video below:
The brawl between the two opposition lawmakers comes a day after Mr Agyapong was dragged to the Privileges Committee of parliament by Mr Mubarak, for allegedly inciting the public against late investigative journalist Ahmed Hussein-Suale.
According to the Minority Chief Whip, Mr Agyapong's incitement of violence against the Tiger Eye PI journalist was in contempt of parliament.
He said: "I made this complaint of contempt of parliament against my own colleague for the embarrassment and uncalled for comments and incitement of the public against a member of the public that unfortunately led to the death of the gentleman."
Also Read: "Kennedy Agyapong is not a bad person & cannot kill" -Ibrah One
Hussein-Suale was shot thrice on Wednesday, 16 January 2019 at Madina, a suburb of Accra while driving home around 10 p.m. His assailants made their getaway on a motorbike.
Shortly after Ahmed's gruesome murder, world-renowned investigative journalist Anas Aremeyaw Anas pieced together a short video containing an old clip of Mr Agyapong's incitement of violence against Mr Hussein-Suale last year after Tiger Eye PI premiered the Number 12 undercover documentary which exposed rot in African football that led to the resignation of Ghana's FA president, Kwesi Nyantakyi and his subsequent banning for life from all football-related activities by FIFA, for taking bribe.
Apart from inciting violence against Hussein-Suale, Mr Agyapong is also seen in the clip, exposing the undercover journalist's identity by splashing his photos on his NET 2 TV station as well as on social media. Mr Agyapong has, however, denied any involvement in the murder.
Also Read: NPP doesn't care about me – Yvonne Nelson
Meanwhile, Mr Agyapong has said he will personally gift GHS100,000 to anybody who provides credible information that will lead to the arrest of the killers of Ahmed Hussein-Suale.
Speaking on Net 2 TV on Monday, 28 January 2019, Mr Agyapong said: "Let me announce today that I will give anybody who will help identify the killers of Ahmed, GHS100, 000.
"Because this is my reputation, I have been accused by Anas of being behind the assassination. This is a human being who has lost his life. No matter his errors, he had the right to life."