Kumkum Bhagya arguably is the popular and perhaps the most patronized Ghanaian television soap opera of all time.I think I have lived a while to witness the likes of timeless, Joana la Virgin, passion, etc but the public appeal for this Indian translated "Twinovela" is entirely different.
However, being the 'overwatched' popular TV opera was clearly shown when the characters, Abhi, Pragya, Tanu, and other amazing casts landed in Ghana.
At the Kotoka international airport, the crowd was large.And the mob even started right from the VIP section—An area where most would expect an order but that wasn't the case.
The workers at the airport themselves looked overjoyed as they are seen abandoning their duties to catch a glimpse of the Bollywood stars.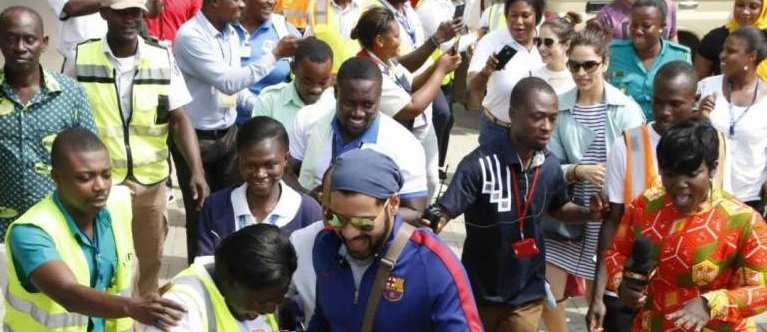 It got worst when they stepped out the walkway. A much larger crowd were already waiting for them.
https://youtu.be/-gPU231oCE0
The Kumkum stars are in Ghana as an initiative to enable fans to get up close and personal with the characters of the popular Twinovela.After a dinner with Kumkum Bhagya lovers, the Bollywood crew will meet their fans at the Accra, Kumasi and Tamale Sports Stadia.
READ ALSO: Video: Sarkodie Attacked in a fight between Davido and Wizkid's crew in Dubai
They would be joined by celebrated Ghanaian artists such as Stonebwoy, Lilwin, and others.
.