Rev. Owusu Bempah, the founder, and leader of Glorious Word Ministry International has been embroiled in a $ex scandal for the past 3 weeks.
Allegedly, the Nation's Prophet as Rev Owusu Bempah is affectionately called slept with not just a woman called Rose and her friends, she is also sleeping with the daughter of Rose called Yvonne.
Rose in an audio recording released about 3 weeks ago and shared on major news site in Ghana including Ghpage.com could be heard clearly saying: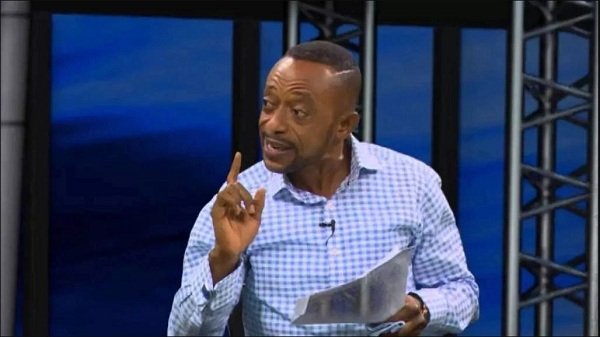 SEE DETAILS: Woman Claims Rev Owusu Bempah has Slept with her, friends and even her daughter (Audio)
"You slept with the mother, friends and you want to sleep with the daughter too, you are a disgrace and your end is near."
The woman further added that Rev. Owusu Bempah has rented a hotel for the daughter where they have secretly been meeting and having their affair.
But Owusu Bempah came out to debunk it and accuse his protege, Prophet Emmanuel Badu Kobi, the founder of Glorious Wave church as the one behind it.
SEE ALSO: Audio:Owusu Bempah Threatens to collapse Badu Kobi's Church—Also threatens to reveal the secret behind the death of his son
After about 3 weeks of accusations and counter-accusations between Owusu Bempah and Badu Kobi, Yvonne, the lady at the center of the scandal has broken her silence in an interview with Kofi TV.
According to Yvonne, she and her mother were very close to Rev Owusu Bempah and the pastor was their breadwinner until one lady called Naa called her mother to help her disgrace Owusu Bempah in return for a lot of goodies.
SEE ALSO: Video: I told Afia Schwarzenegger not to expose Owusu Bempah – Badu Kobi reveals
But she (Yvonne) was afraid and as such refused but her mother whose real name is Eno Ama in Kumasi ( the Same woman by name Rose) agreed and recorded the audio and took the goodies promised her. She later threw her (Yvonne) out of the house for threatening to expose them.
"Since we were very close to Rev Owusu Bempah they decided to use me to bring the prophet down. They promised me money and other goodies but I was afraid so I refused. My mother then went ahead to do the audio for the money" she added.
Watch the video of Yvonne explaining what really happened below
Subscribe to watch new videos
SEE ALSO: Video: Prophet Emmanuel Badu Kobi gives 76 prophesies for 2018 – Very scary