Ghpage.com came across this amazing video of Kumawood actress Clara Benson known on screen as Maame Serwaa.
In the video, there was a transition from a before to an after make up which the latter saw the actress glowing like a star.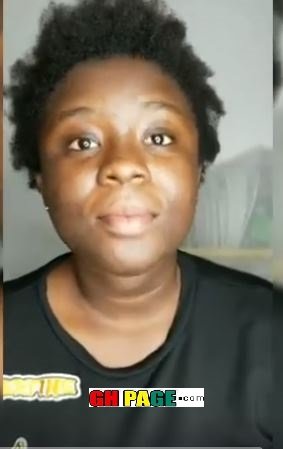 The young actress continues to enjoy immense support from her huge fan base which is fast growing. It is no wonder that her well-wishers are always eager to wish her well when she lost her mother not long ago
READ ALSO:Maame Serwaa Opens Up Lessons She has Learnt Form Her Mother's Death
There are some social media users who are always on the lookout to spot something either good or bad on a celebrity to either praise or troll.
Some users reacted to the above video and here are some of them;
Looks like Ini Edo Paaa
READ ALSO:Photos: Top 10 Ghanaian Secondary Schools With The Most Beautiful And Fresh Females
Some peeps Social media are something else
Good one there