The first daughter of former US President, Barack Obama, Malia Obama have been spotted getting cosy as she plants a kiss on her handsome boyfriend, Rory Farquharson's neck during a recent London tour while smoking cigarettes.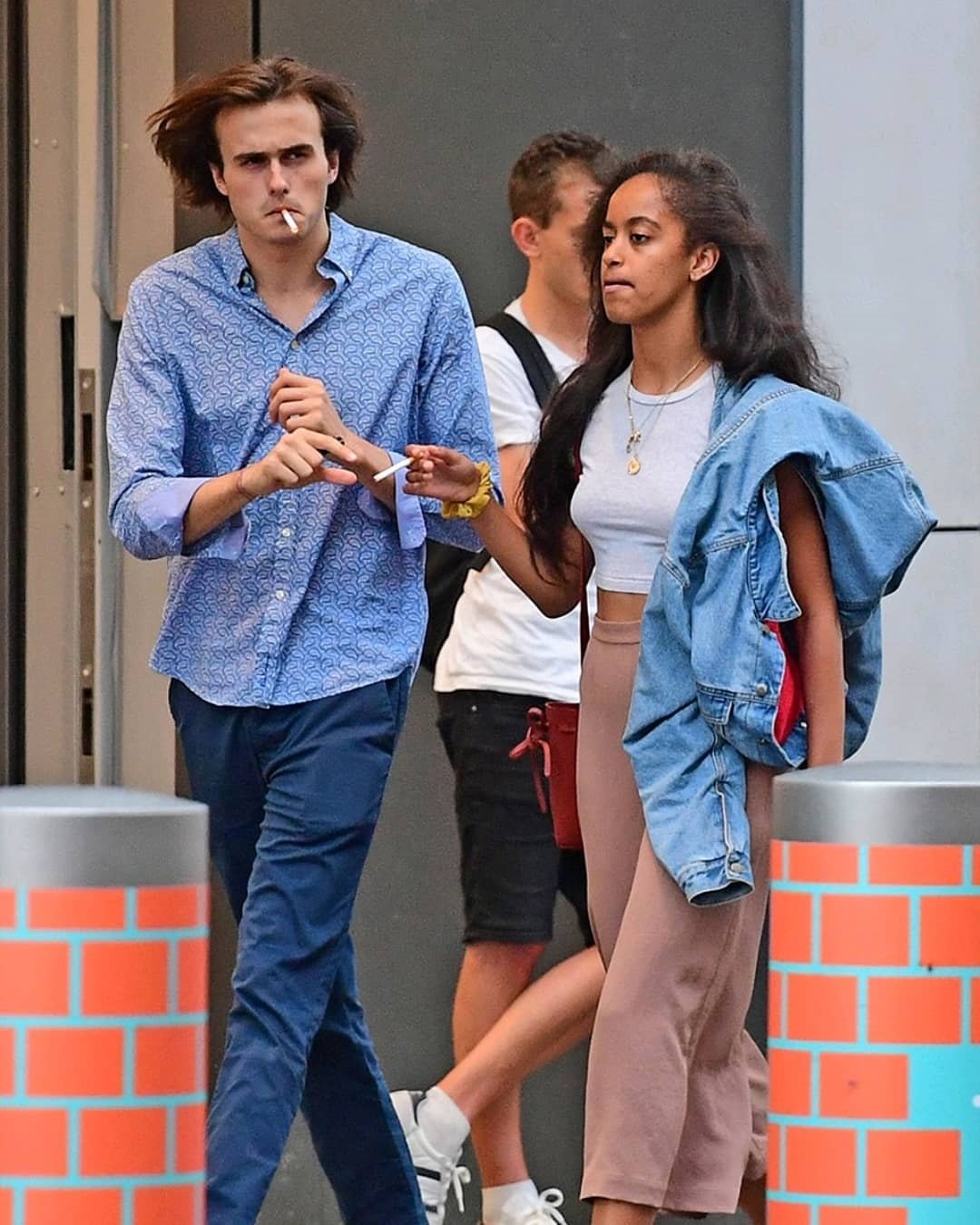 According to the photos shared on Instagram, the two lovebirds had a holiday packed with public displays of affection and a few smoking breaks.
read this: Kwabena Kwabena ends relationship with manageress, Frema Ashkar
Despite the fact that she spent eight years living in the White House, attending speeches and state dinners, and rubbing shoulders with some of the most important people in the world during her father President Barack Obama's tenure, the eldest Obama daughter, Malia Obama has always been referred to as a carefree rebel who does not give a hoot about what the world thinks of her.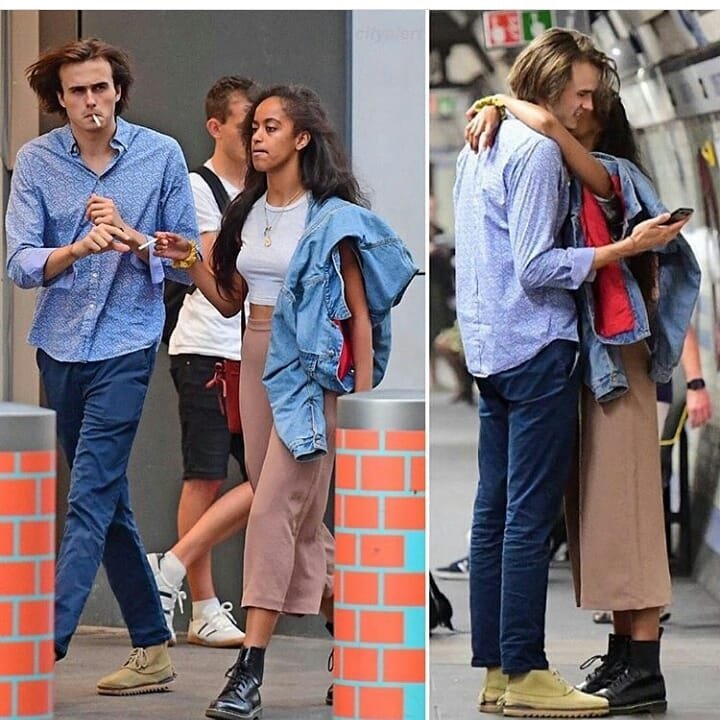 read also: Davido caught smoking marijuana in public
Photos from the date show the former First Daughter in wide-leg pants, a denim jacket and black Dr Marten boots as she and Farquharson smoke cigarettes on a walk through London.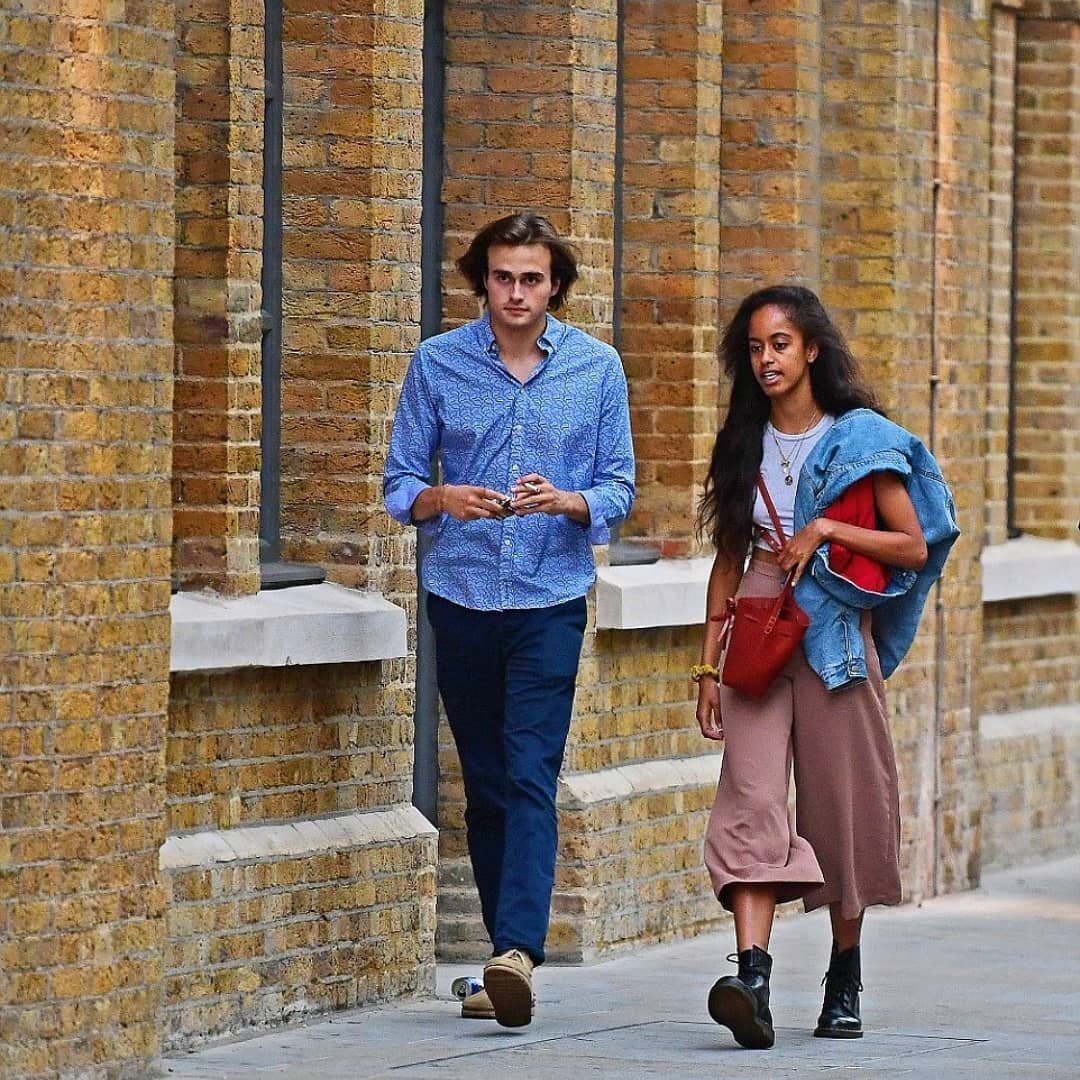 Snaps also feature Malia dressed in a swanky white crop top, wrapping her arms around her lover and puffed her cigarette as Farquharson checks his phone.
Malia even forgot for a moment that she was US royalty and stood to wait for a train at an underground train station.
read more: King Promise talks on why he always wear big shoes
read also: Photo of Jackie Appiah with her ex-husband on their wedding day pops up on the internet