Embattled Gold investment establishment, Menzgold has released a press statement to the public and has informed Menzgold will resume operations "In the shortest Possible Time".
The press statement dated 27th September 2018 and signed by the head of communication, George Quaye stated the management are doing everything possible to ensure the resume work in the shortest possible time although the statement didn't state when exactly.
SEE ALSO: A throwback photo of NAM1 and William Atsu in handcuff pops up online [Photos+Details]
The statement meant to address a previous statement which was circulating on social media stating that Menzgold will resume operations on the 19th December 2018.
The Head of Communications at Menzgold, Goerge described it as a fake statement and promised they will resume work soon.
Meanwhile, investors were of the opinion that Menzgold will resume operations on 28th September as stated by Menzgold in the 18th September press release.
SEE ALSO: NAM1 spent Menzgold money on Joyce Blessing & Toosweet-Twitter User
This new statement made no mention of the 28th September deadline but only promise to resume operations "In the Shortest Possible Time"
READ THE FULL STATEMENT BELOW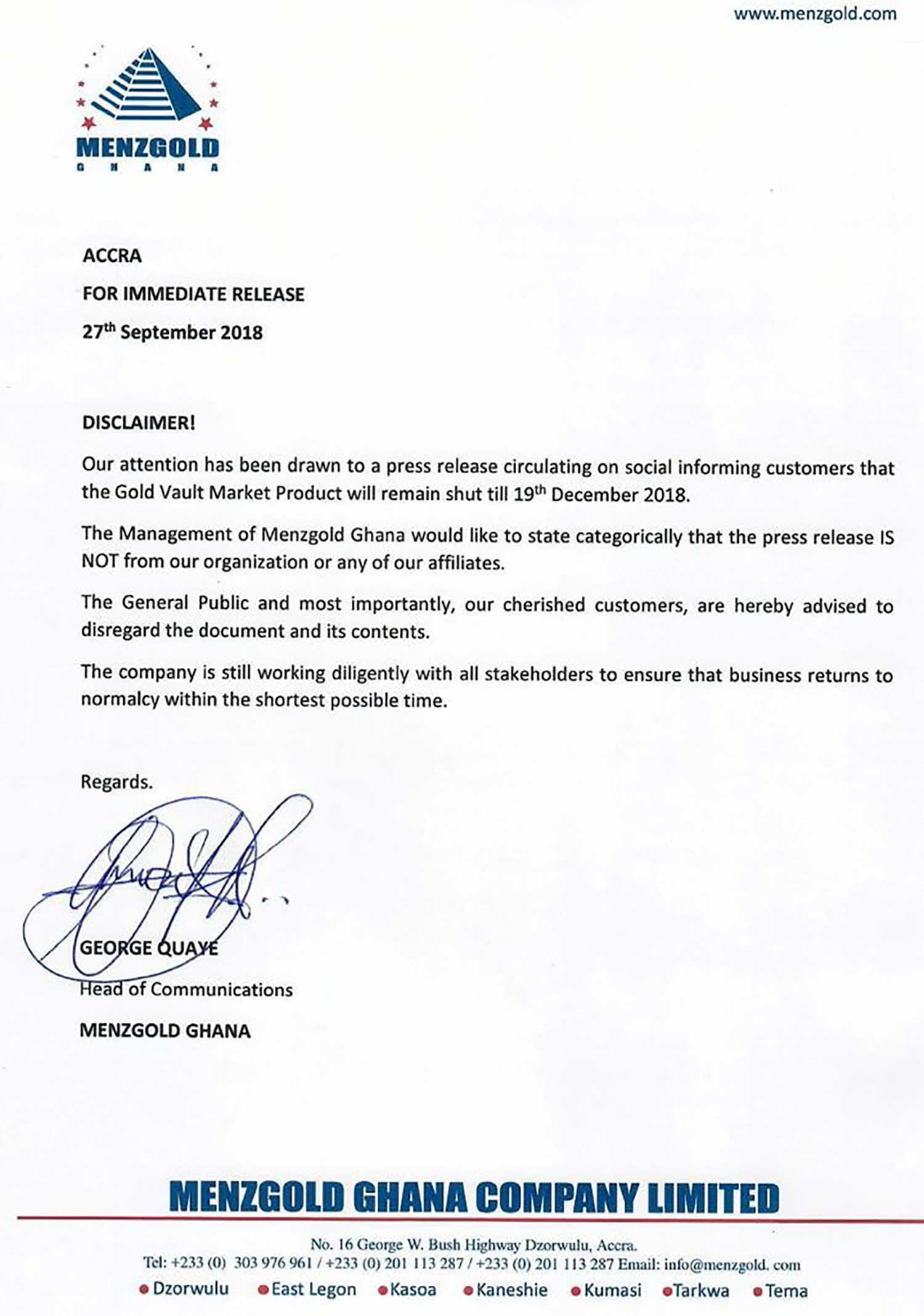 SEE ALSO: Menzgold brouhaha: 28th September – Mass burial or mass jubilation?