Moyo Lawal leak – The part two bedroom video of Nollywood actress Moyo Lawal has mysteriously landed on the internet.
The clip which is currently circulating on social media, shows the actress making out with a hefty and bearded dark man.

Moyo Lawal in the clip lay on the bed while the man could be seen on top of her as they engaged in coitus.
The clip, which extended to over a minute, captured the actress moaning out of pleasure as the man did the in-and-out thrusting movement.

The clip has generated a buzz online, with netizens going gaga over the recent development.
However, in the face of this scandal, Moyo Lawal is yet to break her silence.
Check out some reactions trailing the viral tape below:
READ ALSO: Cyan Boujee new trending video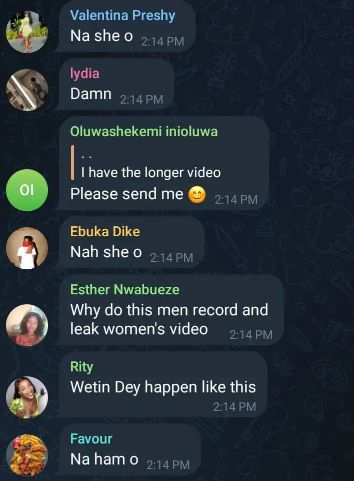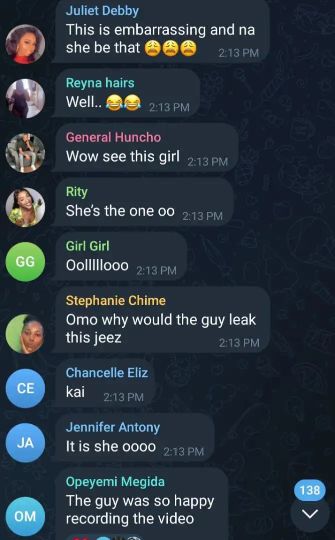 READ ALSO: Christine Nampeera trending leak
Who Is Moyo Lawal (Biography) – All You Need To Know About The Nollywood actress

Moyo Lawal is a popular Nigerian actress in the Nollywood film industry.
She was born on January 1, 1985, in Badagry, Lagos State, Nigeria.
Moyo Lawal is known for her talent, striking beauty, and her contributions to the Nigerian entertainment scene. Here's everything you need to know about her:
Early Life and Education
Moyo Lawal had her early education in Lagos State before proceeding to the University of Lagos, where she studied Creative Arts. Her educational background in the arts laid the foundation for her acting career.
Acting Career
Moyo Lawal made her debut in Nollywood in 2005 and has since featured in numerous movies.
She is known for her roles in both English and Yoruba-language films, showcasing her versatility as an actress. Some of her notable movies include "30 Days in Atlanta," "Tinsel," "Jenifa's Diary," "Superstory," and "Hustle."
Television
In addition to her film roles, Moyo Lawal has also made appearances on Nigerian television series.
Her role in "Tinsel," a popular Nigerian soap opera, contributed significantly to her recognition in the industry.
Endorsements
Moyo Lawal has also enjoyed endorsements from various brands and companies in Nigeria. Her popularity and appeal have made her a suitable choice for endorsement deals.
Social Media Presence

Moyo Lawal is active on social media, particularly Instagram, where she engages with her fans and shares updates about her life and career.
Her social media presence has also helped her connect with a wider audience.
Controversies and Personal Life
Like many public figures, Moyo Lawal has faced her fair share of controversies and rumors, some of which involve her personal life.
However, she has remained relatively private about her personal affairs.
Body Positivity
Moyo Lawal is known for her advocacy of body positivity. She often shares messages of self-acceptance and promotes a healthy body image.
Her openness about her struggles with body confidence has resonated with many fans.
Entrepreneurship
In addition to her acting career, Moyo Lawal has explored entrepreneurship. She has been involved in ventures related to fashion and beauty, demonstrating her business acumen.
Moyo Lawal Sex Leak

On 9th September 2023, Moyo Lawal made it into the headlines after her sex tape got leaked online.
In the video, she was making out with a dark man believed to be her lover.
She was fully aware that the act was been recorded because, in a part of the viral video, she urged her partner to fully concentrate on recording the video.
Below is a 2023 movie titled ICOMPATIBLE featuring Moyo Lawal.
Subscribe to watch new videos
Moyo Lawal is deeply loved by her fans world wide.