Shatta Wale, Dancehall Naa has just described Ibrah One's peniz in the leaked nakked photo as a tiny pin.
According to Shatta Wale in a series of posts on his social platforms, It is the God of Nana Appiah Mensah who is punishing Ibrah One for all his attempts to destroy the embattled businessman.
SEE ALSO: Ibrah One's nakked photo [email protected] on social media by a Slay Queen he owes $100k (See)
Shatta Wale explained that Ibrah One who is nobody but just an alleged fraudster made it his mission to fabricate lies to disgrace Nana Appiah Mensah.
Shatta Wale warned Ibrah One that God will punish him forever if he does not go and apologize to Nana Appiah Mensah for all the sins he has committed against him.
SEE ALSO: Sakawa Kingpin Ibrah One speaks on his viral nakked photo – Explains how the photo was leaked (Photos)
Shatta Wale again advised Ghanaians to use Ibrah One's 'shame' as a lesson and know the effect of pulling down an honest man.
The famous Ghanaian musician posted: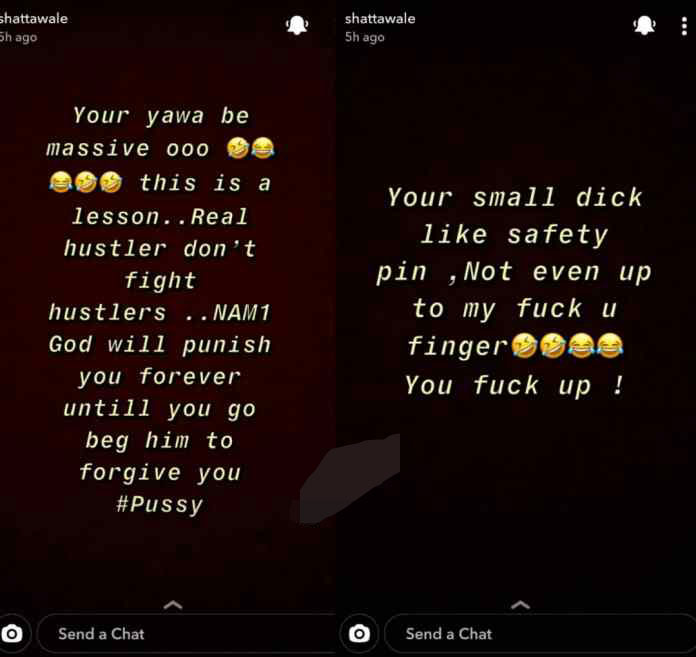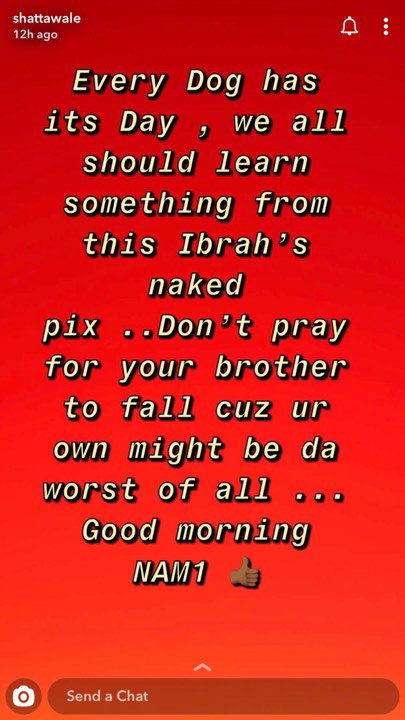 SEE ALSO: Ibrah One provides evidence to prove he was blackmailed for $20,000 with his nakked photos (Screenshot)
One person who was all over Nana Appiah Mnesha and made allegations against him following his battle with the Securities and Exchange Commission, as well as his incarceration in Dubai, was Ibrah One.
Ibrah One accused Nana Appiah Mensah of being a fraudster who has bought some people in power and as such will never pay back a dime to his customers.
SEE ALSO: Another atopa tape of another Slay Queen being chopped in swimming pool [email protected] online (Watch) 
It is based on these that Shatta Wale is mocking Ibrah One following the leak of his nakked photo.