Ghpage.com has extensively reported on the 29th June Tamale accident which has so far claimed 8 lives and has left 20 people severely wounded.
As it's the norm, a crowd moved to the Tamale Airport to welcome Fancy Gadam to Tamale where he was to hold a joint concert with Nigerian artist, Patoranking.
SEE HERE:  8 perished with 20 0ther injured in F'ancy Gadam, Patoranking' accident in Tamale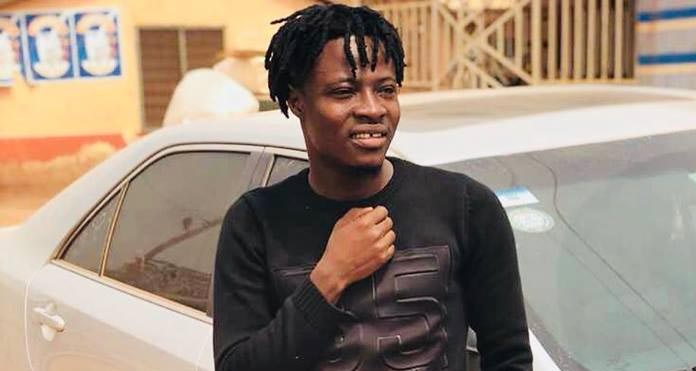 According to an eyewitness, a Zylofon convoy moving to pick Fancy Gadam and Patoranking from the airport collided head-on with a truck going the opposite direction.
As a result of the collision, the van, and the truck run into other moving motorbikes resulting in deaths and injuries. Among the dead are two Zylofon Media workers.
SEE HERE: Eyewitness narrates how the accident involving Fancy Gadam's fans happened
Fancy Gadam has since suspended the concert indefinitely because according to him, he doesn't have the heart to mount a stage to perform.
Well, in Ghana, no matter how rational an accident and death is, a section of the people will always twist it and add a spiritual reason to it.
The Mayor of Tamale, Musa Superior has accused Fancy Gadam of killing the fans for his spiritual purposes. He claims Fancy Gadam is using the blood of Tamale youth to generate spiritual money.
SEE HERE: We won't allow Fancy to use the blood of the people to make money – Tamale Mayor fumes after 'Fancy Gadam Patoranking' Tamale accident
In a different twist, some social media users are accusing Nana Appiah Mensah, the owner of Zylofon Media of causing the death of the two Zylofon Media workers and the others to fuel his "Blood money"
According to the accusers of Nana Appia Mensah aka NAM1, he is behind the deaths to satisfied his blood tasty spirits because he is an occult.
SEE ALSO: Photos of Fancy Gadam weeping over the death of his fans
READ SOME COMMENTS BELOW
It' absurd how some Africans think a young man cannot be successful without being an occult. Every successful man has been tagged as an occult in Ghana. But as disgusting as it sounds, that is the sad situation we find ourselves in.
SEE ALSO: Photos of Fancy Gadam weeping over the death of his fans