Actress Nayas real name Gladys Mensah Boaku has finally found love after all her drama earlier this year with Gospel singer Ernest Opoku and her new found love is no other person but Apostle John Prah who is a known face in the Kumawood movie industry.
The two tied the knot last weekend at a private ceremony. Prior to the marriage, it was reported by Ghpage.com and some other blogs of the actress getting married but details of the man she was getting married to was unknown.
Also Read: Don't propose to me if you are less than 40 years – Nayas
Nayas some few hours shared a photos of herself and Apostle John Prah on her social media page to prove that indeed she had moved on after her drama with Ernest Opoku which has ended her up in court.
She captioned one of her pictures: "What God has put together let no man put asunder!! In his time he makes all things beautiful" 
Also Read: Ernest Opoku speaks tongues when ejaculating – NAYAS
Check out the photos below: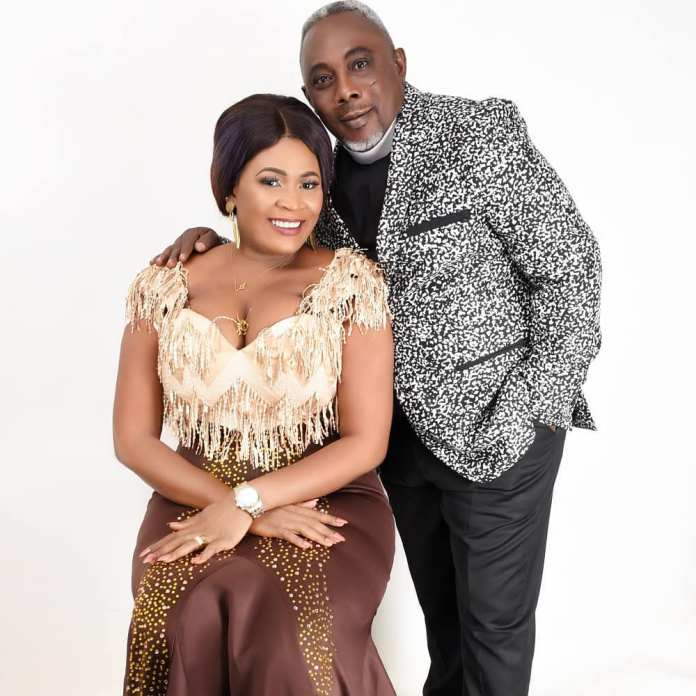 https://www.instagram.com/p/BqFDAEUAqT9/?utm_source=ig_embed
SEE MORE: Abortion pills were given to Nayas by a staff of Multimedia – Ernest Opoku alleges