Recently, pictures of a female Nigerian police officer took over the internet and people could not help but display her beautiful look.
The police officer who was identified as Fatima Abdulaziz hails from Malumfashi, Katsina state. Her picture went viral after a makeup artist posted finished 'work' on her face.
Aishat Alubankudi, who on Saturday, November 18, posted the beautiful picture of this woman with the caption: "Who is this Police Officer, she's too beautiful. Her name is Fatima Abdulazeez she's wanted by her admirers. I posted her on fashion police lady week and they've been disturbing me. I bet she's married. I pray our IGP doesn't see her first o. Chai."
SEE ALSO: Photos: Man With No Limbs, Evangelist Nick Vujicic And Wife Welcome Twins On Wife's Birthday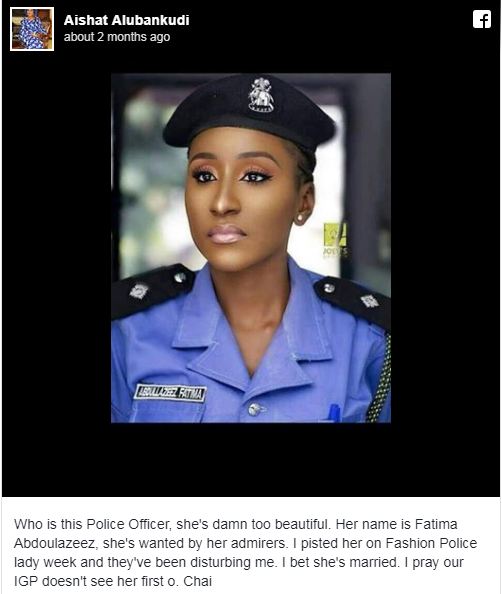 However, going through her brother's Facebook profile Abdulaziz Bin Abdulaziz once shared a no makeup photo of his sister and she still looks beautiful.