The things that some people do lately on social media shock even the devil himself. I thought I have seen all the craze online until I chanced upon a lady who has shared his n@ked photos on Facebook to celebrate her birthday.
South African teen, Nthabiseng Matlou posted half n@ked photos of herself on Facebook because it was her birthday and she wanted to show off some skin.
From her Facebook profile, Nthabiseng Matlou is a graduate of Shegong secondary school in South Africa and a popular Facebook Bosschiq.
SEE ALSO: Kumawood's Benedicta Gafah Puts Her Bo0bs On Display [PHOTOS]
In the n@ked photos she captioned it:
"Since is my birthday today…I've decided to show off some of my skin. Because I was born Nakked-feeling thankful"
Below are photos of the Matlou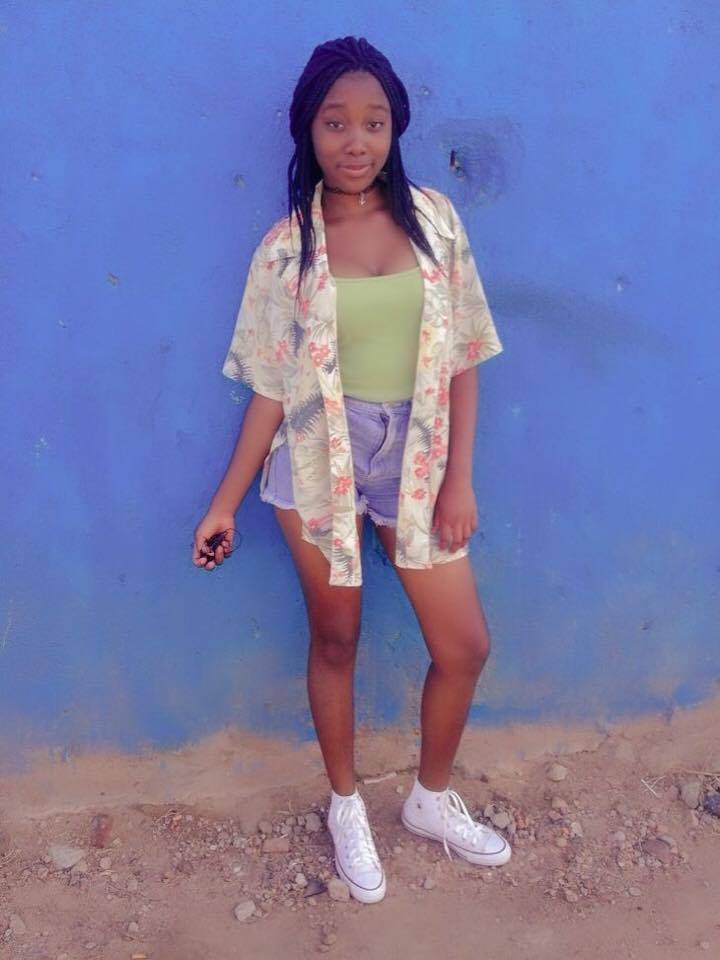 SEE ALSO: [Photos]10 Most Beautiful Ghanaian Actresses vs 10 Most Beautiful Nigerian Actresses: Who Wins??